Psychiatrist: 'Anxious' Oscar Pistorius Could Become Suicidal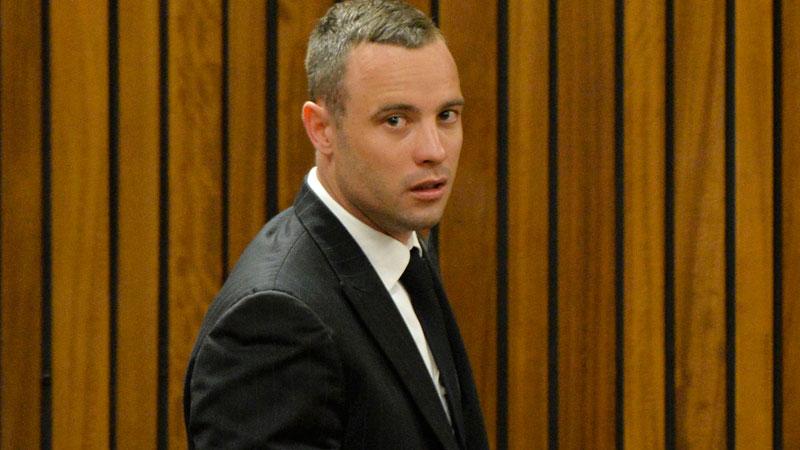 After fatally shooting girlfriend Reeva Steenkamp, Oscar Pistorius is suffering from post-traumatic stress disorder, depression and trauma — and on the path to suicidal tendencies — a psychiatrist who studied the Olympian said in a report the athlete's attorney read from during his ongoing murder trial Wednesday.
Pistorius' "condition is likely to worsen" without ongoing monitoring and treatment, the psychiatrist wrote in the report, which was complied during the recent 30-day observation period the double amputee runner spent in South Africa's Weskoppies Psychiatric Hospital under court orders.
Article continues below advertisement
embed_post post_id="672388" align="right"
The mental health professionals — who clearly stated that Pistorius was NOT considered mentally ill at the time of the Feb. 14, 2013 killing — delved into details about Pistorius' psyche, as it said his background doesn't indicate a background synonymous with "abnormal aggression or explosive violence," nor was he a narcissist, the runner's lawyer Barry Roux told the court. Psychiatrists did find the athlete to have a history of insecurity and vulnerability.
University of Cape Town professor, who studied Pistorius, testified that the accused murderer does suffer from sleep problems, which he needs medicine for; and a tremor of the hands, characterizing the runner as "an anxious individual."
embed_post post_id="671795"
Watch the video on RadarOnline.com:
youtube=https://www.youtube.com/watch?v=xLuLVgNp73o&w=640&h=480
In presenting the collection of medical findings to the court, Roux was floating the notion that his anxiety over being a victim of violent crime spurred him to shoot at the door Steenkamp was behind the evening of the slaying.
embed_post post_id="652651" align="full"
Should Pistorius be convicted of premeditated murder, he could be sentenced up to life with a 25-year minimum sentence. If convicted of murder, he could face up to 15 years in custody.