The First Footage Of The Interior Of Oscar Pistorius' Home Has Been Released In Time For Tomorrow's Verdict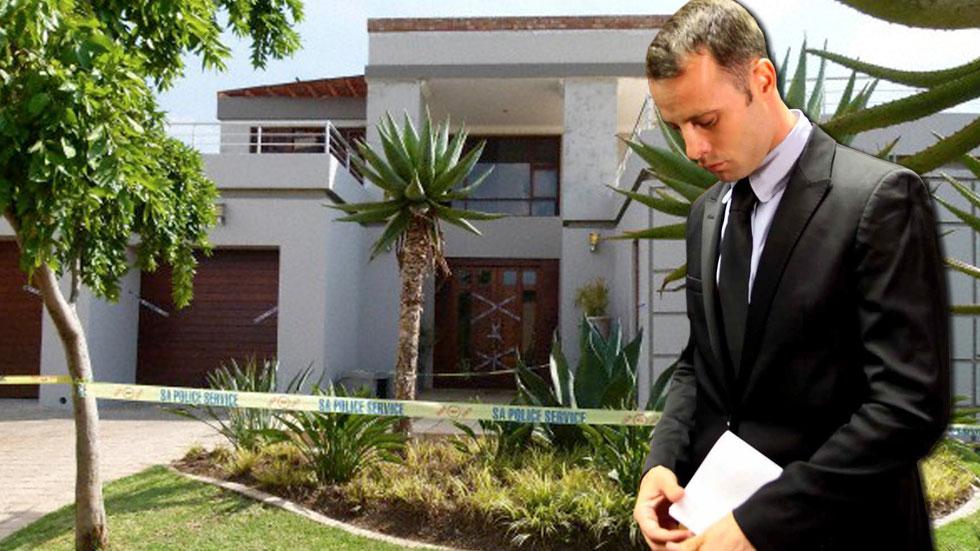 Since Valentine's Day 2013, the world has anxiously waited to find out Oscar Pistorius' fate. And tomorrow, Sept. 11, 2014, the world will find out whether or not the double amputee will go to prison or walk away a free man after killing his girlfriend, Reeva Steenkamp.
The Olympian has since sold his home to pay his legal bills, but for the first time, people can take a look inside the ritzy mansion where he shot Steenkamp. The new owners opened up their home to the TODAY show, where a reporter broke down the scene of the crime.
Article continues below advertisement
Showing the master bedroom and bathroom, the reporter gives a play-by-play of exactly what happened that night – from Pistorius allegedly hearing an "intruder" to the moment he shot his girlfriend. Given the small space of the bathroom, prosecutors argue that there's no way Pistorius couldn't have seen his girlfriend, while Pistorius maintains that he heard a noise and shot in self-defense.
Watch the video below to see inside the scene of the crime, and let us know if you think Pistorius is guilty…