Oscar Pistorius In Fracas At South Africa Nightclub; Man Says Paralympian Insulted His Friends, President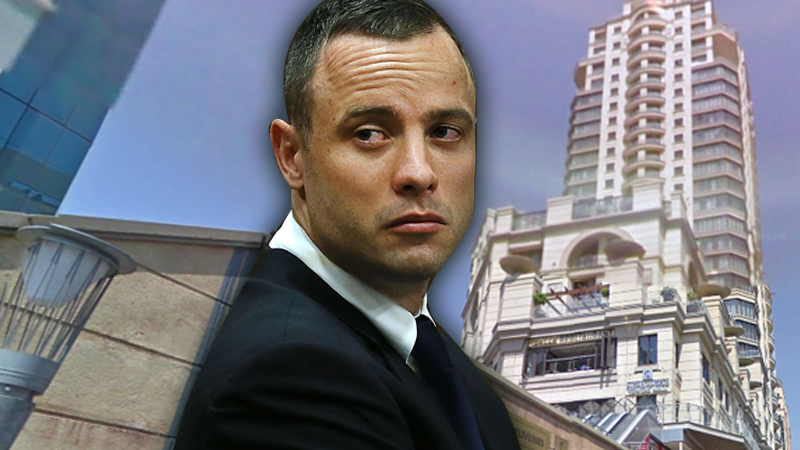 Oscar Pistorius was involved in a nightclub Fracas in Johannesburg over the weekend — with differing versions of how the confrontation went down.
The paralympian, who's on trial for the murder of girlfriend Reeva Steenkamp following a Feb. 14, 2013 argument, was verbally accosted Saturday by a clubgoer at The VIP Room, taunting him over the ongoing court proceedings, Pistorius' family said on Tuesday.
Article continues below advertisement
Johannesburg newspaper The Star reported a separate version of the run-in, with the man in question, businessman Jared Mortimer, claiming the dust-up was triggered by a drunken Pistorius insulting both his pals, and the family of South African President Jacob Zuma.
Mortimer told the paper that he and Pistorius were linked to one another through mutual associates, and that the "Blade Runner" complained about how he'd been "screwed over" by friends of Mortimer — with implications on his ongoing murder trial, to boot.
"He mentioned photos that were used in the trial — I said I didn't know them because I hadn't followed the trial that closely," Mortimer said. "Then, he started talking about some of my friends and he said he had statements and evidence that would get my friends into trouble, but he wouldn't use it because he wasn't that kind of person."
Mortimer said that Pistorius "was drunk, but not bad," and after further insults aimed at South Africa's first family, the barbs escalated from verbal to physical.
Article continues below advertisement
Pistorius "was poking me and saying that I would never get the better of him," Mortimer said. "He was close to my face and at that point I pushed him to get him away from me. A chair was behind his legs and he fell to the ground," at which point the bouncers picked the accused murderer up off the floor.
"A little bit later," Mortimer said, Pistorius "had a confrontation with another man and the bouncers were asked to please remove him because he was causing trouble."
Anneliese Burgess, a spokeswoman for the athlete's family, had a much different version of the tale to tell, saying that Mortimer "started to aggressively engage Pistorius on matters relating to the trial.
"An argument ensued during which Pistorius asked to be left alone," Burgess said, noting that the athlete "regrets the decision to go into a public place and thereby inviting unwelcome attention."
Article continues below advertisement
A South African legal expert said the nightclub run-in will have virtually no impact on the ongoing proceedings.
University of Cape Town law lecturer Kelly Phelps told the AP that the fight "would not be appropriate to mention . . . in closing arguments as it would constitute hearsay as no previous witness has entered evidence of it on the trial record.
"If it had occurred earlier in proceedings the gentleman concerned could have been called as a witness or Mr. Pistorius could have been questioned on the reports. Even then it would have very little value. The most important thing the court needs to determine is what Pistorius was thinking and how he was acting on the night in question."
Following the run-in, (presumably) Pistorius broke his months-long Twitter silence with a number of religious passages, and a collage of images of himself and assorted kids.
In the meantime, Pistorius' murder trial is on hiatus until Aug. 7, when closing arguments are slated to begin. Should he be convicted of premeditated murder, he could be sentenced up to life with a 25-year minimum sentence. If convicted of murder, he could face up to 15 years in custody.
Watch the video on RadarOnline.com: