Oscar Pistorius Trial Resumes, With Psychiatric Experts Saying Olympian Knew Right From Wrong — & Was Not Mentally Ill — In Reeva Steenkamp Shooting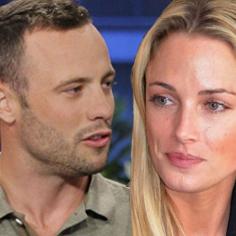 Oscar Pistorius was deemed not mentally ill, and fit to stand the remainder of his murder trial, in reports from officials with South Africa's Weskoppies Psychiatric Hospital Monday as his murder trial picked back up following a 30-day psychiatric evaluation of the double-amputee athlete.
The Olympian, accused in the Feb. 14, 2013 murder of his girlfriend Reeva Steenkamp, was completely able to distinguish right and wrong at the time of the shooting, according to the reports, which were complied by four experts in a monthlong study that stalled the already-dragging trial.
Article continues below advertisement
Also in Monday's return hearing, Judge Thokozile Masipa physically inspected Pistorius' stumps after surgeon Gerald Versfeld, the professional who amputated Pistorius legs, said that the surgery and resulting condition left the Olympian presupposed to feeling "vulnerable in a dangerous situation."
With Monday's announcement, the 27-year-old Pistorius is ineligible to be declared not guilty due to a mental disorder. Should he be convicted of premeditated murder, he could be sentenced up to life with a 25-year minimum sentence. If convicted of murder, he could face up to 15 years in custody.