Oscar-Worthy Performance? Pistorius Denies Taking Acting Lessons For Murder Trial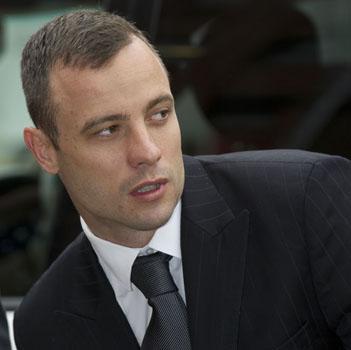 Oscar Pistorius' camp on Tuesday denied that the paralympian had taken acting lessons in preparation for his murder trial in which the Olympian has displayed many shades of his emotional pallet, weeping, sobbing and even vomiting while hearing the details of his shooting death of his girlfriend Reeva Steenkamp.
Pistorius family media manager Anneliese Burgess said any accusations the athlete took aging lessons are "totally devoid of any truth," and strenuously denied that her "client has undergone any 'acting lessons' or any form of emotional coaching."
Article continues below advertisement
Watch the video on RadarOnline.com
ABC US News | ABC Business News
Burgess said that "Allen has never met Oscar Pistorius, and any knowledge she professes to have of our client can only be described as fictitious."
As we previously reported, the runner's murder trial is in the first week of a two-week hiatus after prosecutors requested the move with the defense's consent. The unexpected length of the proceedings have caused scheduling conflicts for a member of the prosecution team involved in another murder trial.