Exclusive
New Daytime Diva! Rosie Perez Inks A Deal To Fill One Of Two Vacant Seats On 'The View' Panel — Exclusive Details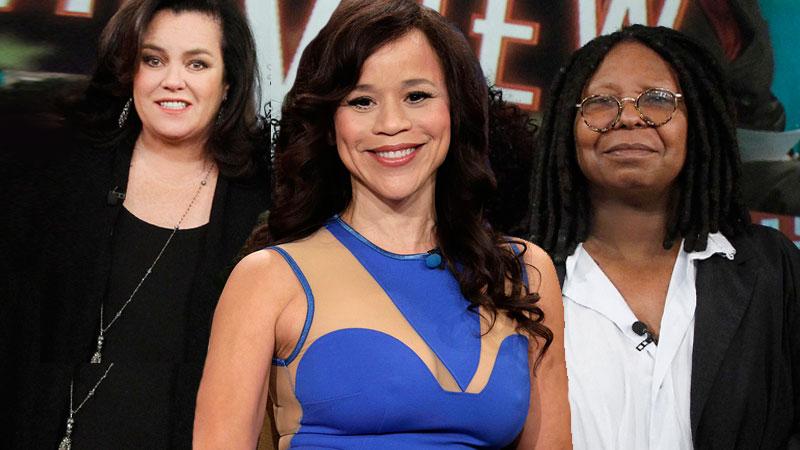 Article continues below advertisement
"Rosie was on the fence about doing it, but when news surfaced that ABC was looking elsewhere for A-list talent, like Ashley Judd, it spurred her decision," a source told Radar.
In fact, the White Men Can't Jump star was originally a long shot.
"Rosie has been in the mix, but no one thought was going to happen. And ABC execs didn't want to have two Rosie's on the panel," continued the source. "The testing on Rosie was that her voice was too annoying and she was too old. But they ended up going with her because they wanted someone famous and she appeals to the Latina demographic."
And after weeks of on-air testing – and oftentimes heated debates -- with potential on-camera candidates, View veterans O'Donnell and Goldberg are relieved the selection process has nearly come to an end.
"Rosie and Whoopi are exhausted with the process and just want this over," added the insider.
It'll be a busy rest of 2014 for Perez, who's also been cast in Broadway's Fish in the Dark, a new play written by and starring comedian Larry David.
Despite reports to the contrary, the final co-host hasn't been chosen just yet. It's a close race between Extra's Lauren Sanchez and political commentator Nicolle Wallace.
UPDATE: ABC has confirmed that Wallace is joining the cast.