When Bitter Hatred Explodes: 25 Stars Who Trashed Talk Other Celebs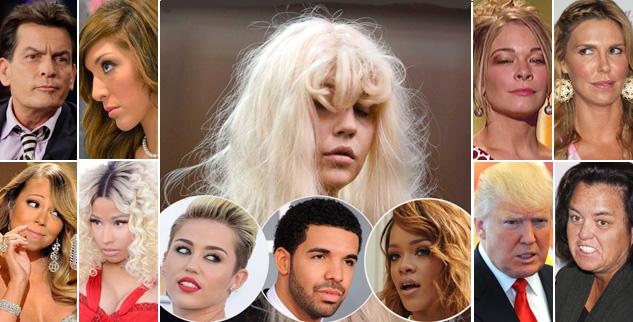 From Brandi Glanville and LeAnn Rimes, to Madonna and Elton John, check out 25 stars who trashed talk other celebs!
Article continues below advertisement
Amanda Bynes, Miley Cyrus, Drake, Rihanna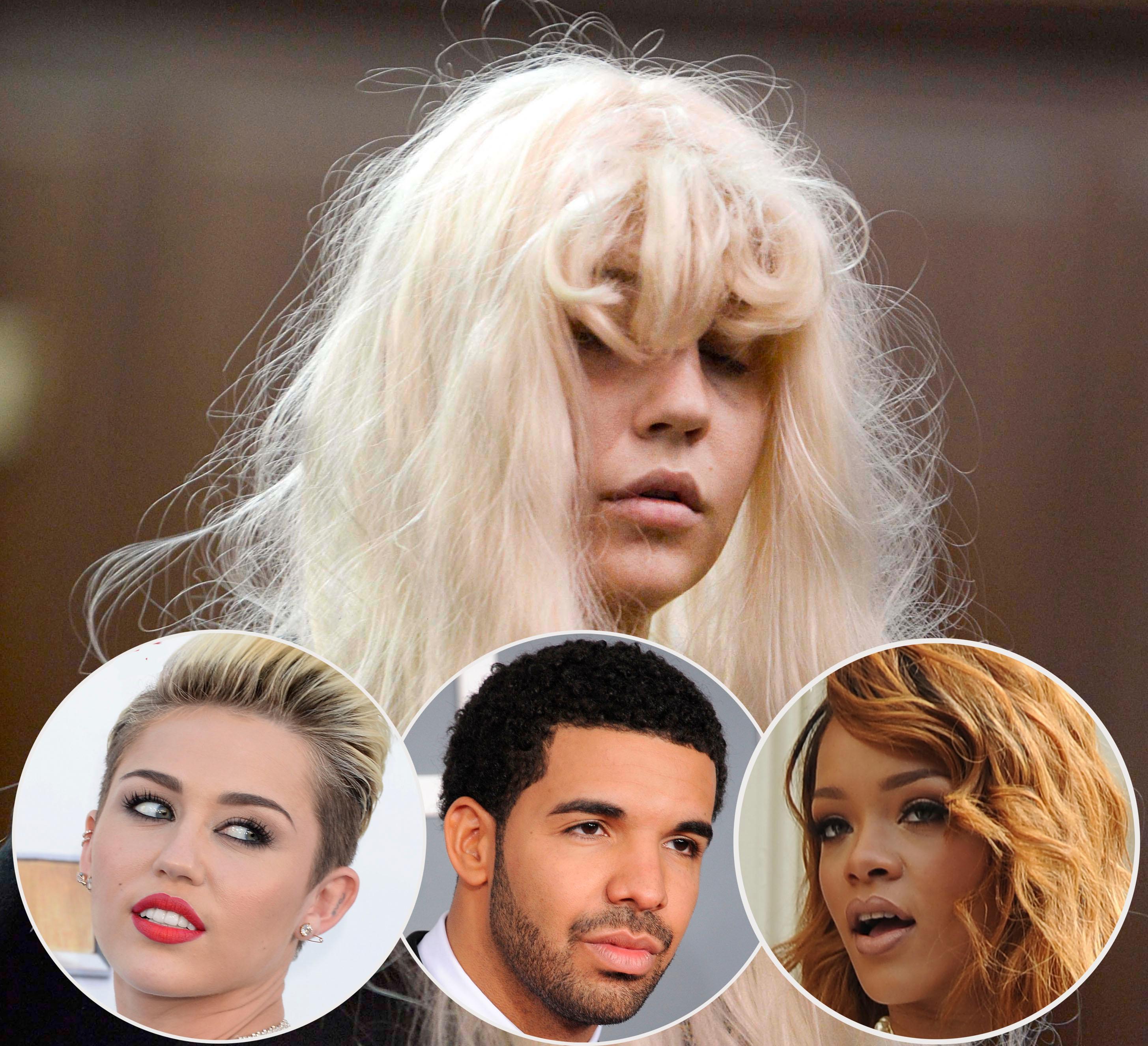 Amanda Bynes and Everyone: Who's ugly? While under a cloud of legal trouble, the former Nickelodeon star has let fly with a bizarre series of insulting Tweets about the appearance of other celebrities. Amanda has taken to Twitter to say: Rihanna was attacked by Chris Brown because she is "not pretty enough"; Jay-Z has an "ugly face"; Drake has "ugly gums, uneven teeth, ugly eyes"; Miley Cyrus is "ugly"; Zac Efron "has an ugly face"; Courtney Love is "the ugliest woman I've ever seen"; and to Jenny McCarthy, "ur ugly…u look 80 compared to me."
Charlie Sheen and Farrah Abraham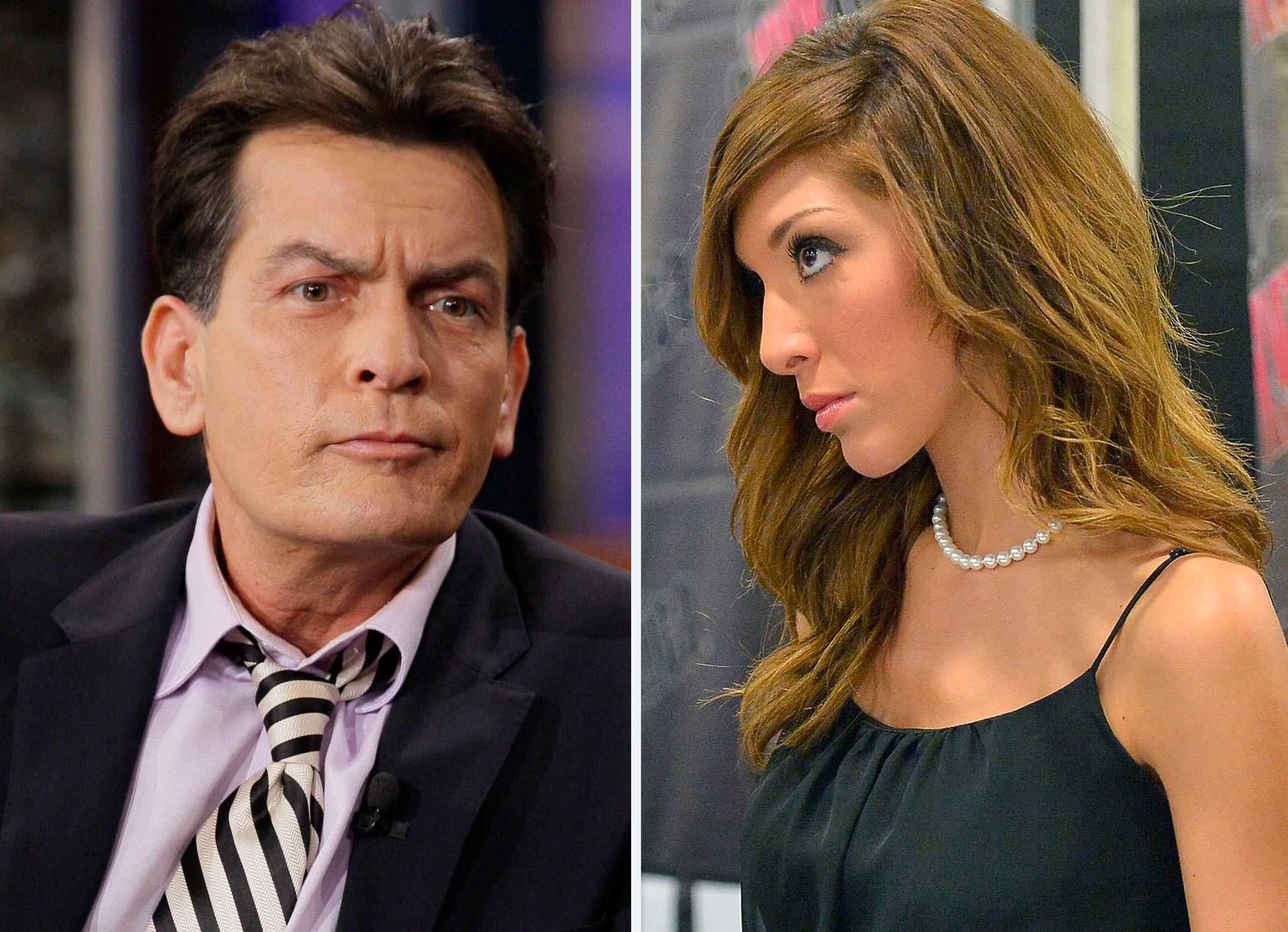 Charlie Sheen and Farrah Abraham: After the Teen Mom and porn star publicized private texts she'd been receiving from Charlie about setting up a coffee date, the Anger Management star wasn't amused. He wrote to Farrah that she was a "desperate guzzler of stagnant douche agua." Another highlight? The ranting actor referred to Farrah's "tranny-boobs and five o'clock shadow." The reality-turned-X-rated performer responded she wasn't insulted because "that's coming from someone so old and he needs to get his life together. He's meaner than Amanda Bynes."
Article continues below advertisement
Madonna and Elton John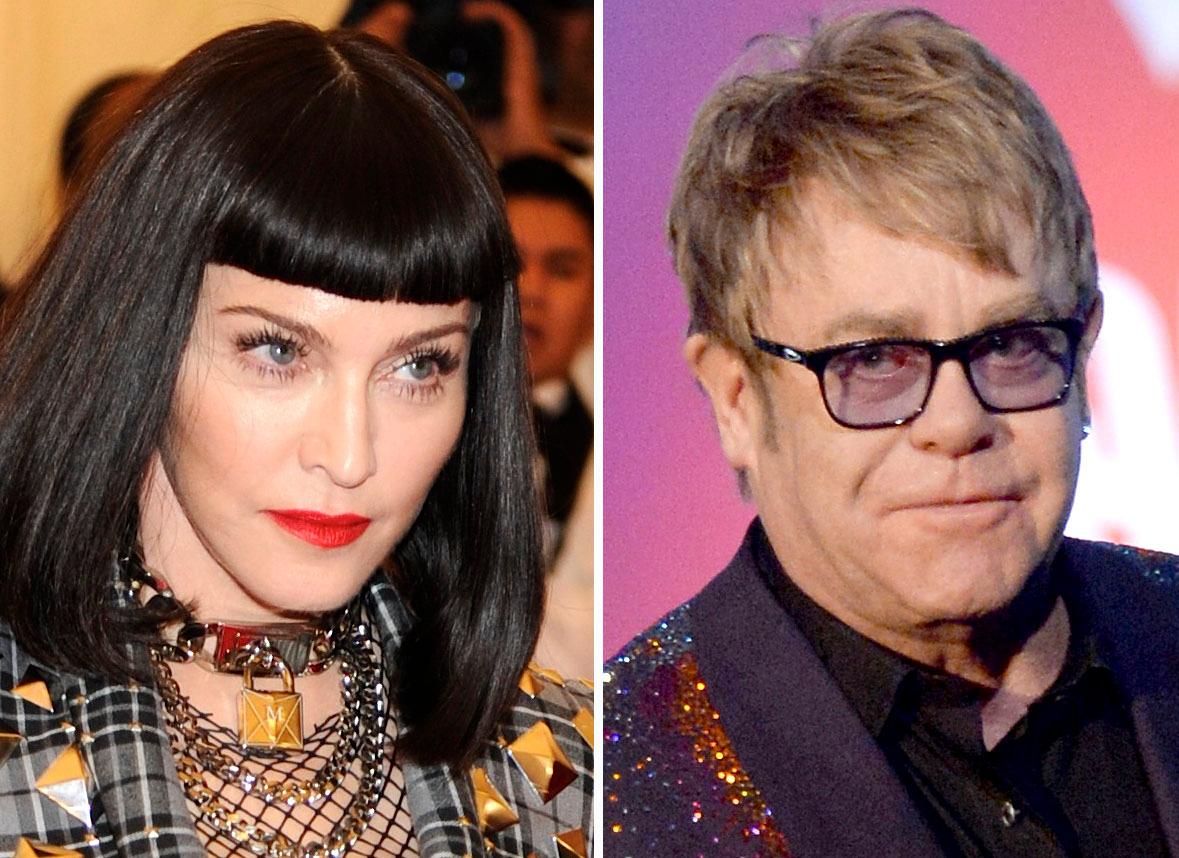 Elton John and Madonna: Not long ago, pop music's Rocket Man couldn't stop trash talking the Material Girl. Last year, he told an Australian TV show of Madonna, "She's such a nightmare. Her career's over." Even worse, Elton added, "She looks like a f---ing fairground stripper." Madonna largely kept a stiff upper lip about the comments, and Elton said recently that he'd apologized to the singer.
Article continues below advertisement
Bob Saget and Danielle Fishel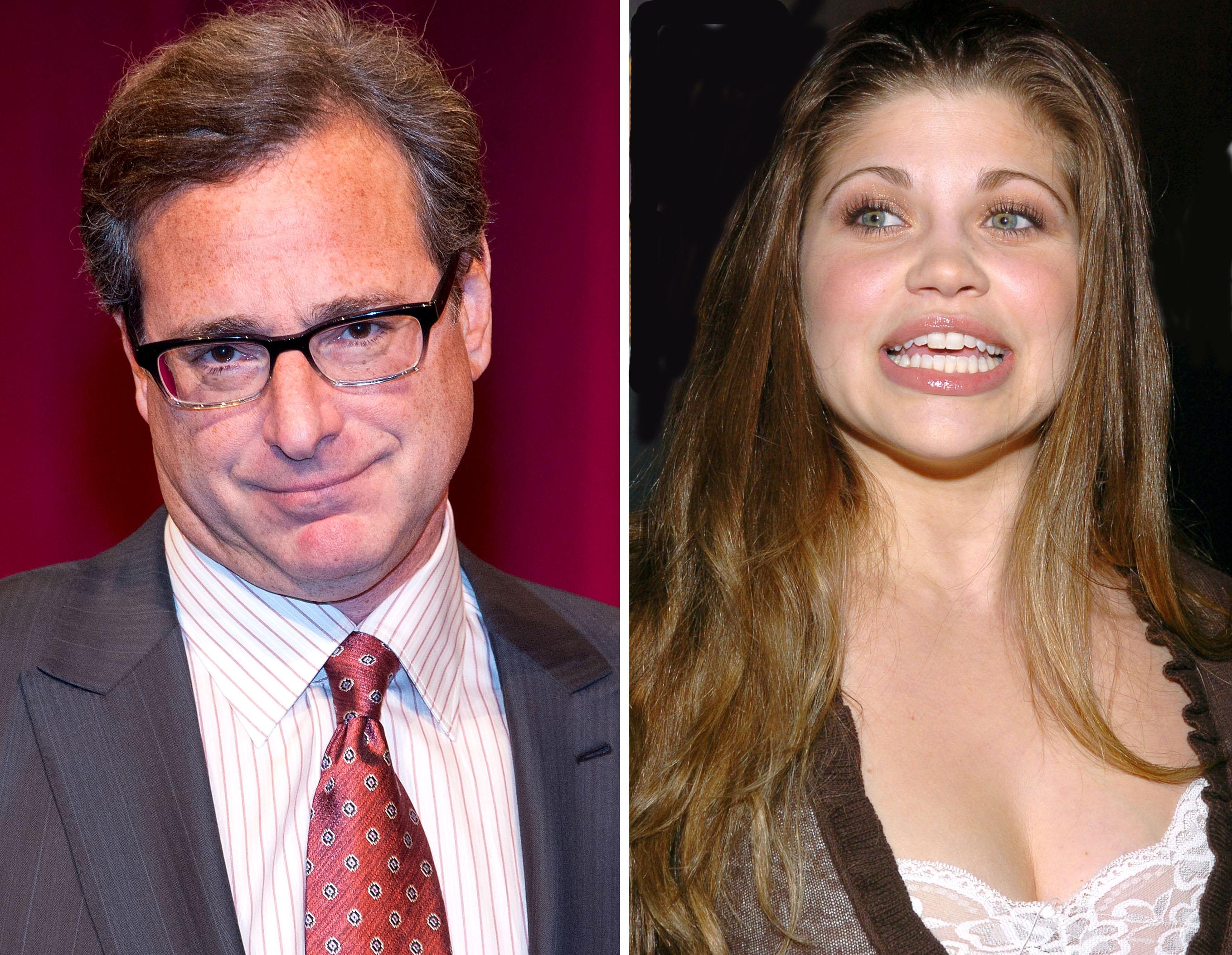 Danielle Fishel and Bob Saget: The '90s sitcom stars went at it this year after Boy Meets World actress Fishel told Maxim magazine about a private jet trip with her family and the Full House actor during their TV heyday. "Bob Saget walks down the aisle, rips open our curtain, and shouts, 'Do you guys have any coke?!' " Fishel said. In a response to Maxim, Saget insisted he had been joking to Fishel and her family and added, "What show was she on? Big Chest, Small Wonder? That's the real size of her, by the way. She's kind of like Bilbo Baggins, very tiny." Fishel, who now appears on Style Network's The Dish, later Tweeted that Maxim had unfairly edited the quote and she knew Saget's plane comment was just a joke.
Article continues below advertisement
Billie Joe Armstrong and Psy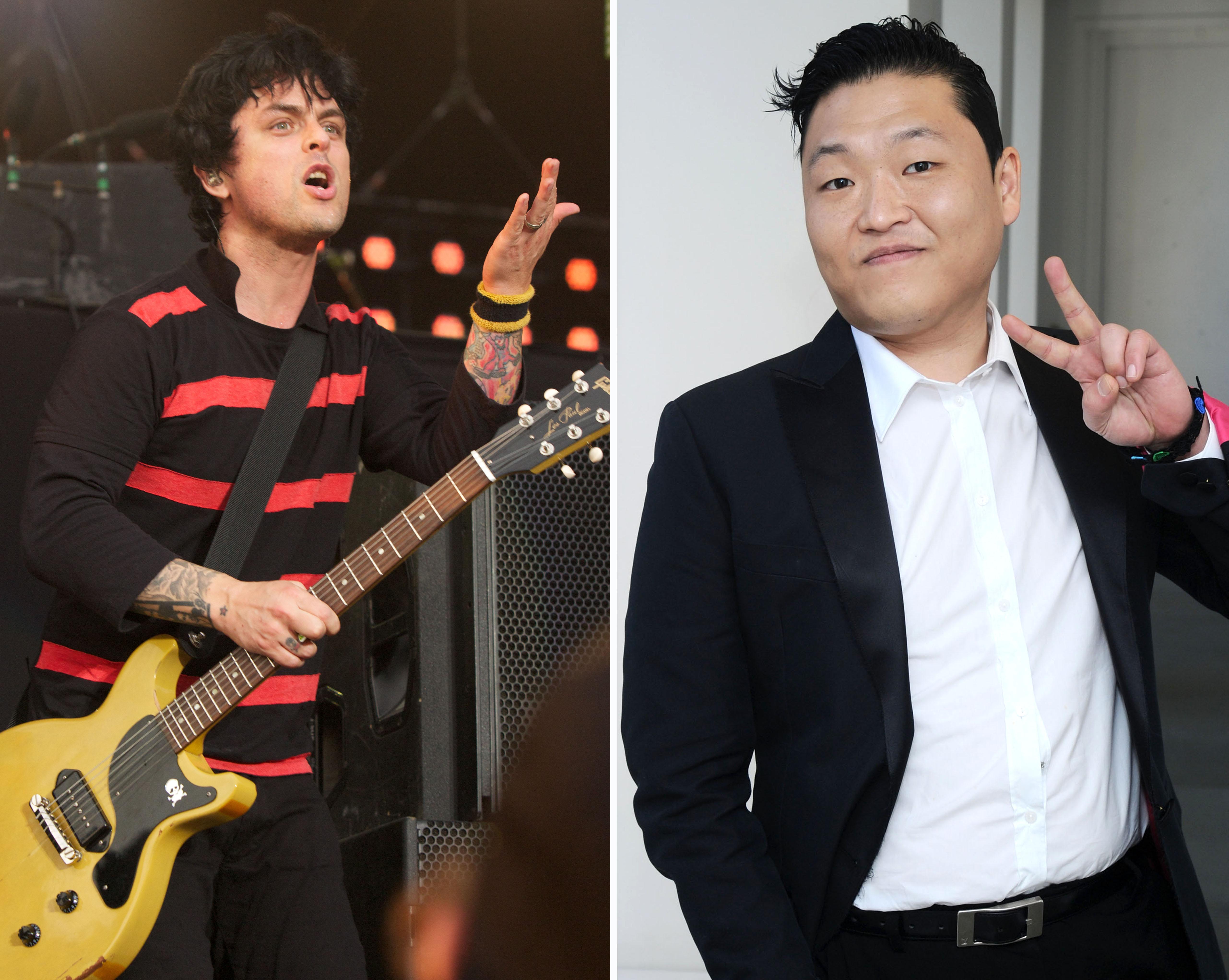 Billie Joe Armstrong and Psy: The Green Day frontman posted a picture of the South Korean rapper doing his famous Gangnam Style galloping dance with the caption, "This dude is the herpes of music. Once you think it's gone, it comes back." When asked about Armstrong's incendiary comment in an interview, a baffled Psy apparently decided to turn the other cheek, saying, "It's cool. I appreciate that. Thank you."
Article continues below advertisement
Tom Cruise and Heather Locklear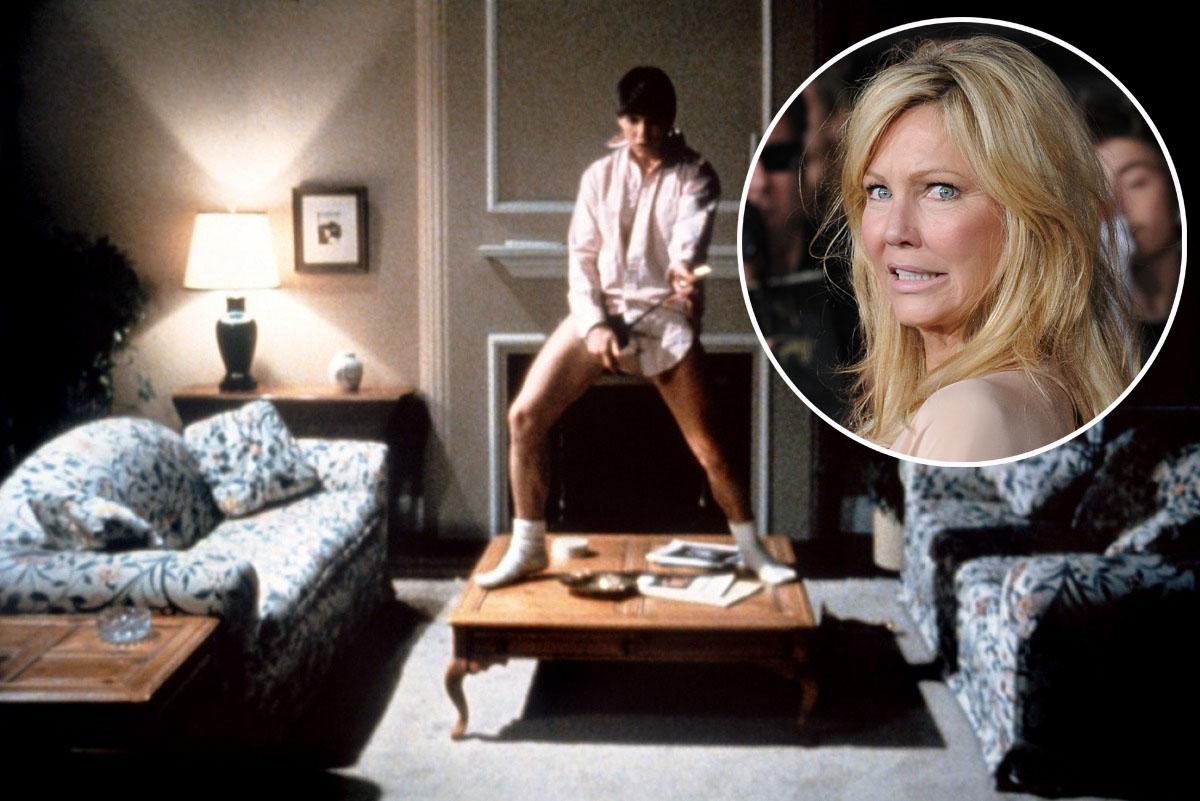 Heather Locklear and Tom Cruise: In a recent interview with Chelsea Handler, Heather dissed Tom's attention-getting dance moves! During their one and only date in the early '80s, Heather recalled, "You know in Risky Business where he does that dance in his underwear? We were dancing in a club and he went into that. It was weird. I just sat down."
Article continues below advertisement
LeAnn Rimes and Brandi Glanville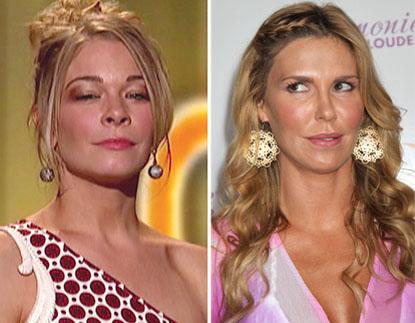 Brandi Glanville and LeAnn Rimes: As RadarOnline.com readers well know, The Real Housewives of Beverly Hills star and the country singer who stole her husband, Eddie Cibrian, have been embroiled in the mother of all trash talk and Tweet wars for years! Brandi has gotten in the most direct insults, saying "LeAnn needs to get help. She may be unstable" and charging the singer with a "severe eating disorder" while LeAnn has said, "Some people seriously need to grow up."
Article continues below advertisement
Jeremy Piven and Elisabeth Moss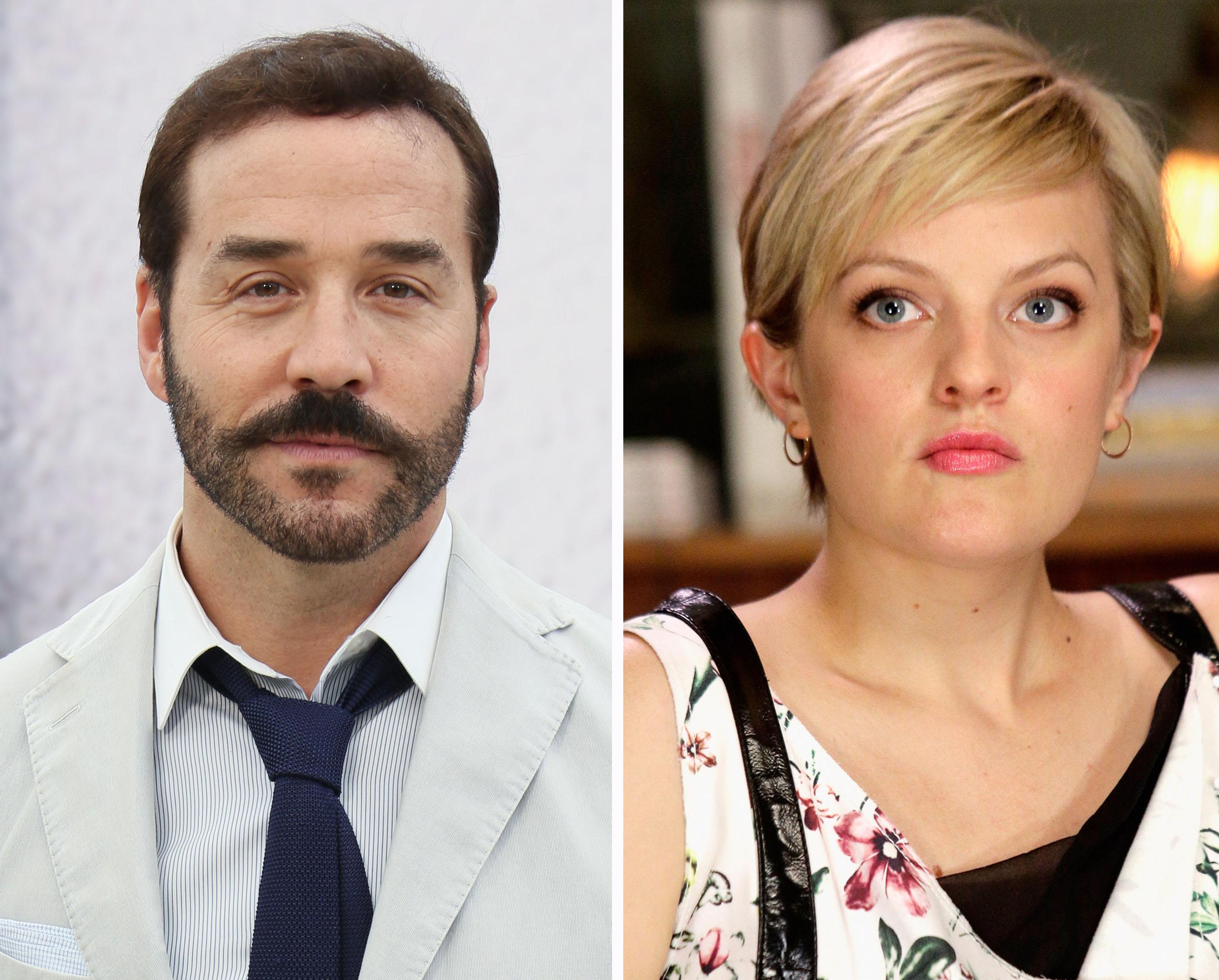 Elisabeth Moss and Jeremy Piven: The Mad Men star and Piven, best known for Entourage, both appeared in the Broadway show Speed-the-Plow in 2008. But Piven left the show, mysteriously citing illness due to mercury poisoning. However, during an episode of Bravo's Watch What Happens Live, Moss called Piven out as "highly unprofessional…He just didn't come back one day."
Article continues below advertisement
Joy Behar and Star Jones
Star Jones and Joy Behar: All hell broke loose on The View when Jones called in to the show to discuss her recent surgeries and Behar cut her off, saying, enough about you. An enraged Jones told Behar, "Even today, you are still a b***h."
Article continues below advertisement
Rachel Zoe and Nicole Richie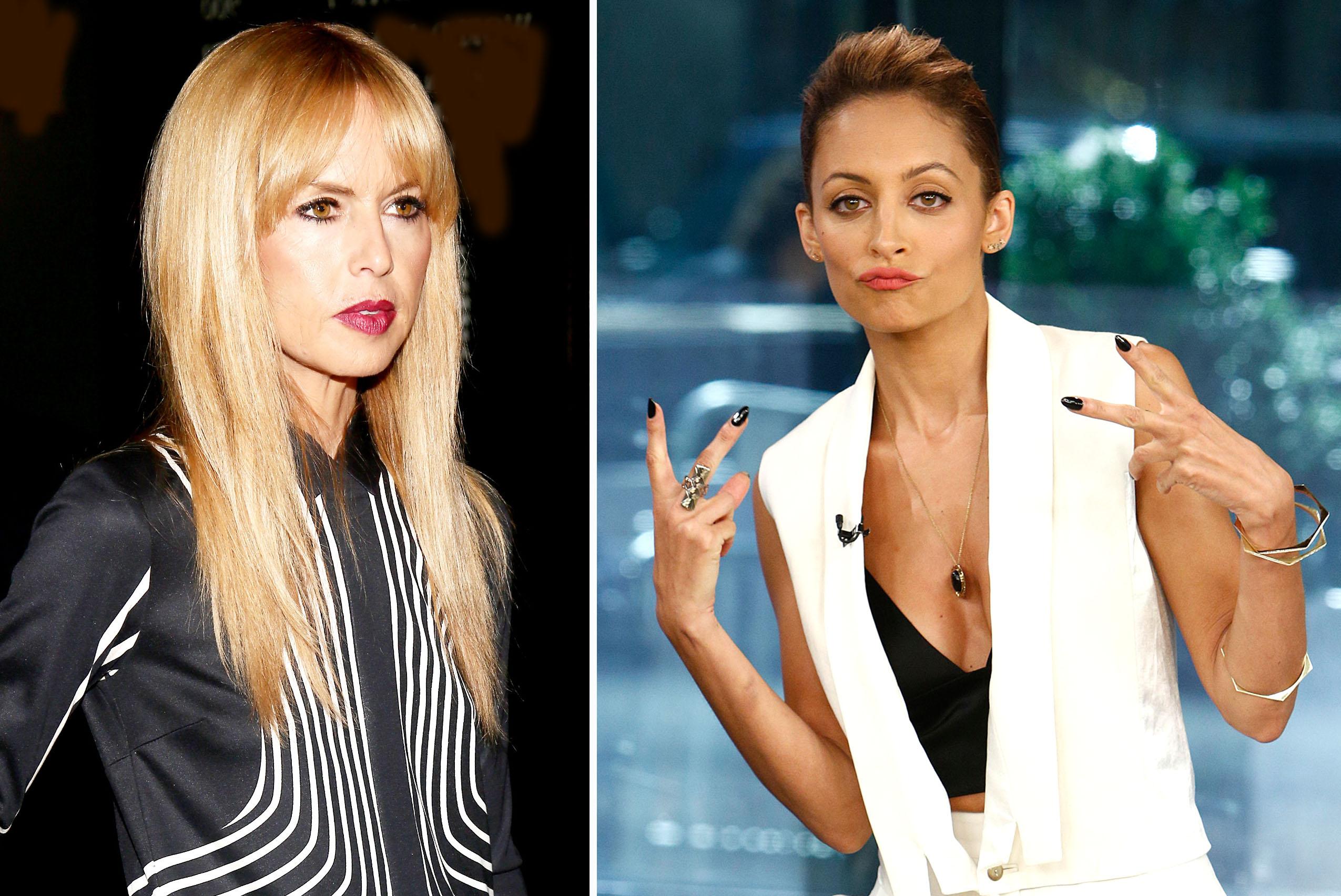 Nicole Richie and Rachel Zoe: Nicole, who used Rachel as a stylist for years, struck back at her when they ended their professional relationship. Although she didn't cite Rachel by name, Nicole took to her MySpace blog to diss a "raisin face" who orders "three peices sic of asparagus" for dinner. No one had to guess that Nicole was writing about the toothpick-thin fashion expert, who went on to get her own reality show on Bravo.
Article continues below advertisement
George Takei and William Shatner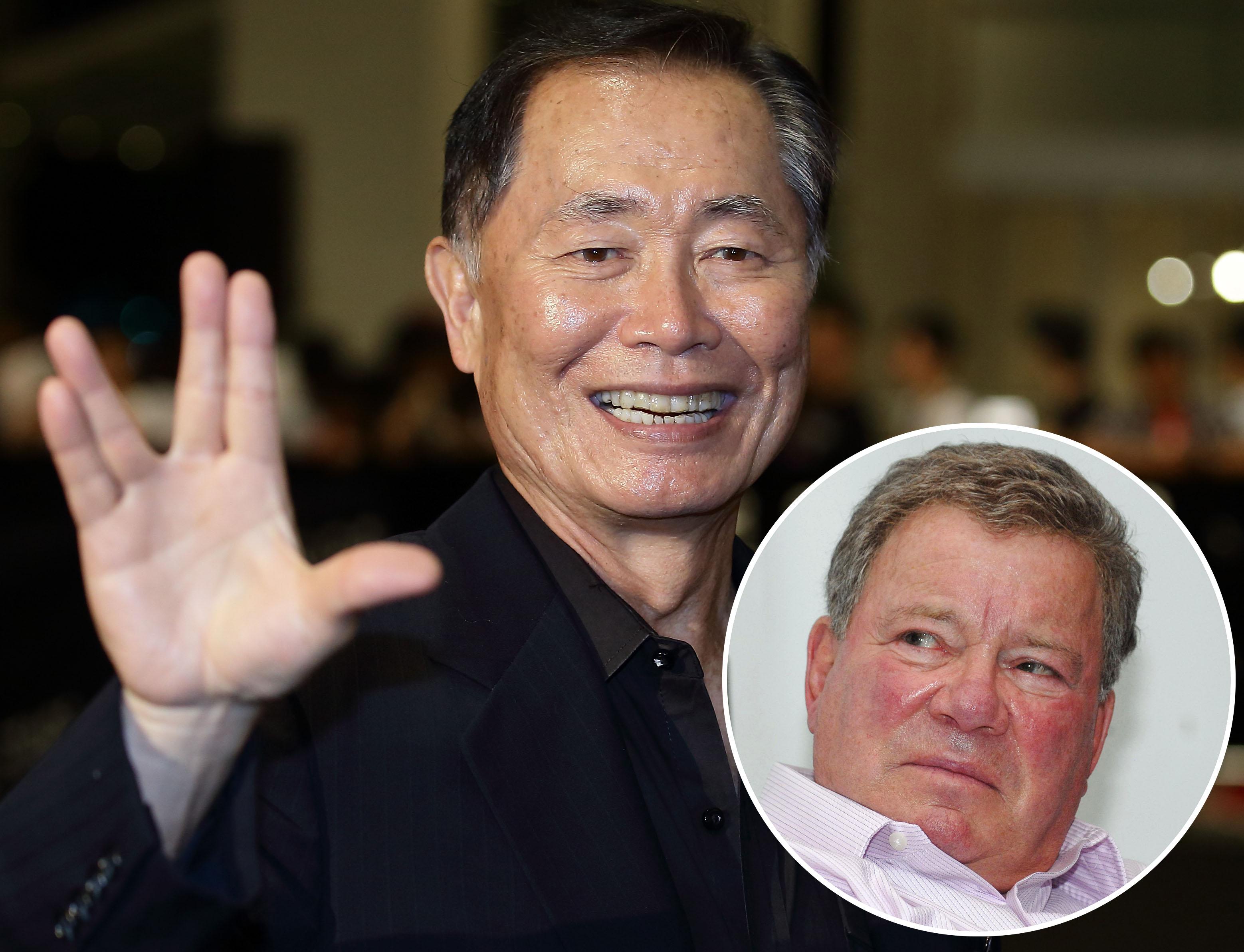 William Shatner and George Takei: Phasers out! After Takei allegedly didn't invite his Star Trek co-star to his 2008 gay wedding to longtime partner Brad Altman, Shatner slammed Mr. Sulu on YouTube. Shatner accused Takei of "sickness" and "psychosis" because of past jealousy over TV screen time. While Takei dismissed Captain Kirk's comments as silly, years later, he revealed to Watch What Happens Live host Andy Cohen that Shatner was "douche-y" on the Trek set.
Article continues below advertisement
Mariah Carey and Nicki Minaj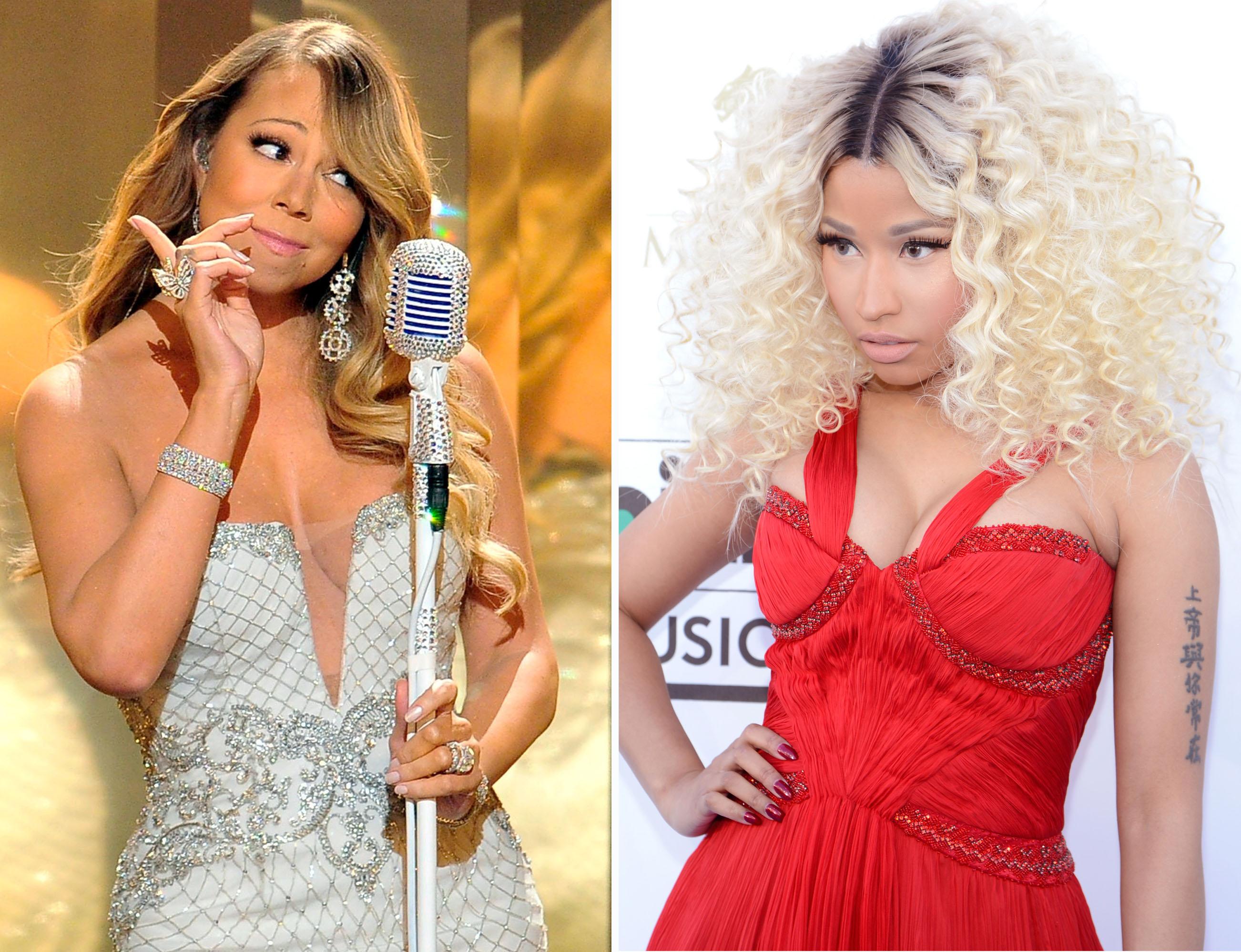 Nicki Minaj and Mariah Carey: American Idol diva judges Nicki Minaj and Mariah Carey's trash talk got so intense it helped torpedo the FOX reality show's ratings last season. In one of many tense exchanges, Mariah taunted Nicki on the show that she'd never had a Billboard #1 single. Nicki took revenge by questioning on Twitter, "Why a woman SO successful, at her age is still so INSECURE, and bitter." Meanwhile, Mariah told Barbara Walters on Nightline about her rival, "I didn't know she sang. I thought she rapped. Or whatever."
Article continues below advertisement
Lindsay Lohan and Tara Reid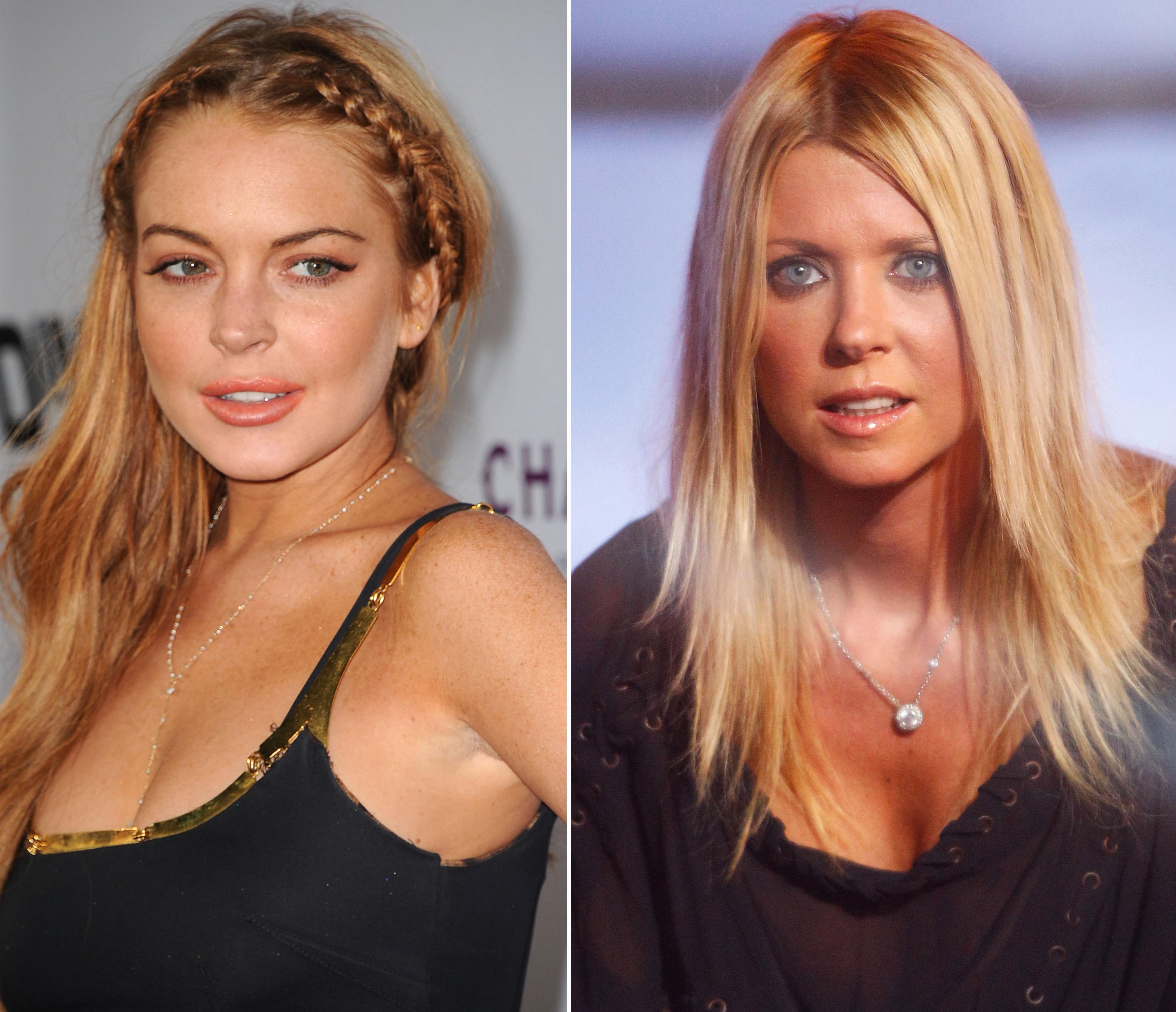 Tara Reid and Lindsay Lohan: The American Pie beauty was more than honest when asked about Lindsay, a fellow party girl, earlier this year. "We don't really like each other that much…when she gets drunk, she's just mean." Tara later backpedaled via Twitter, telling Lindsay she wished her the best of luck.
Article continues below advertisement
Kim Kardashian and Jon Hamm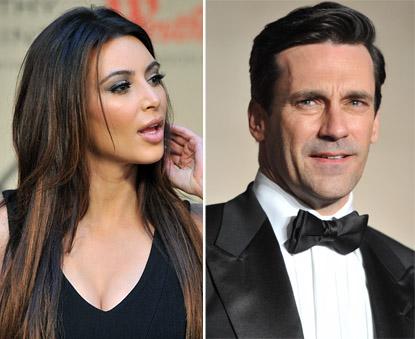 Jon Hamm and Kim Kardashian: The Mad Men star called the reality TV beauty a "f---ing idiot." He later said in a magazine interview, "The sexy thing is so ephemeral and meaningless other than in the world of selling magazines. Who cares, when it's reduced to just that? You might as well be a Kardashian and have a sex tape."' The actor's comment referenced Kim's sex tape with then-boyfriend Ray J in 2007.
Article continues below advertisement
Joan Rivers and Chelsea Handler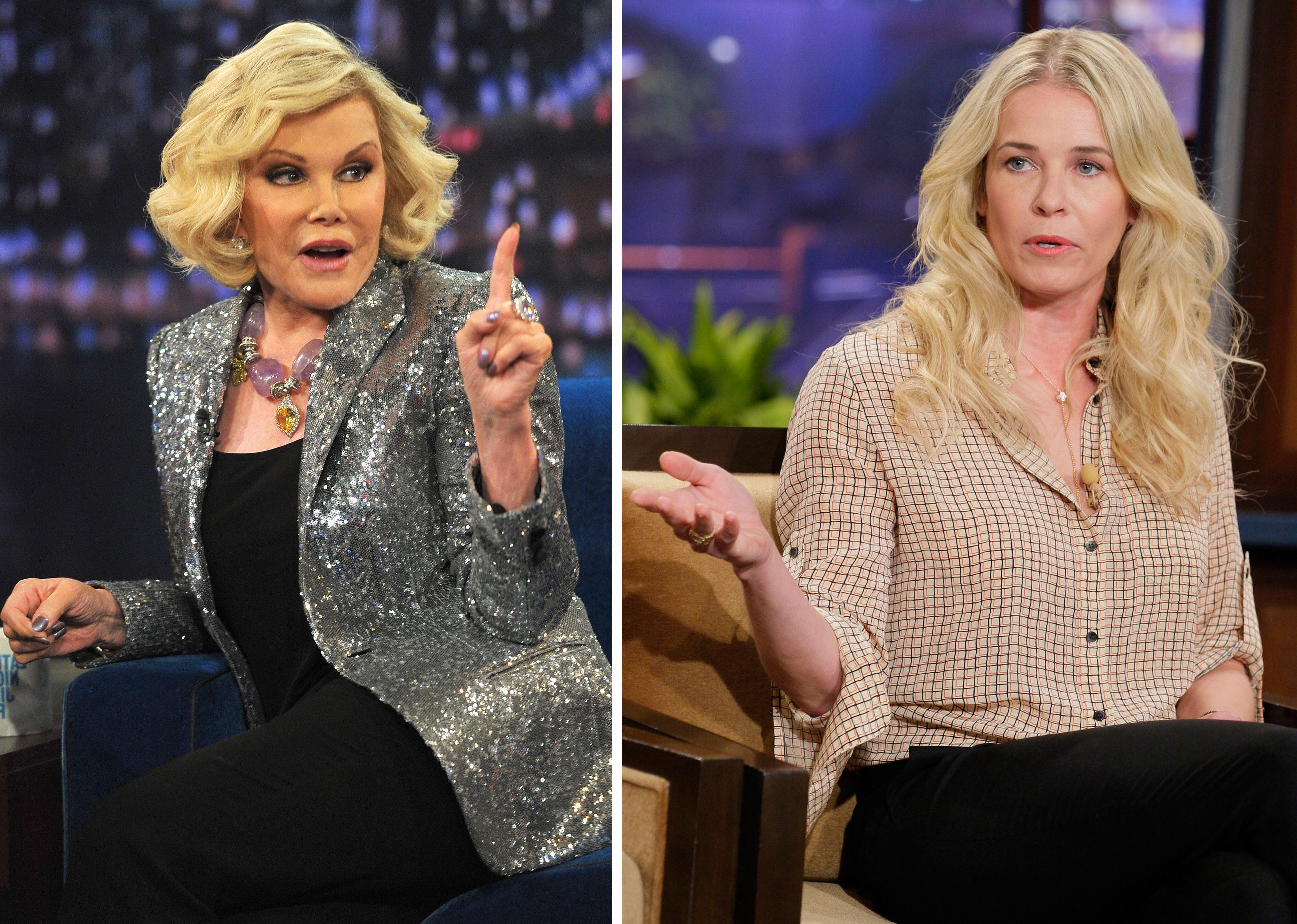 Joan Rivers and Chelsea Handler: While the Fashion Police host is known for her caustic barbs towards celebrities, she got personal when it came to a fellow E! star. Joan told Howard Stern on his radio show of Chelsea, "The girl made it on her back f--king the president, we all know that, of the network." Handler dated Ted Harbert, then the CEO of Comcast Entertainment Group, for four years before they split in 2010. Handler told Howard later in a separate interview, "Joan Rivers? What the f--k do I care about Joan Rivers?"
Article continues below advertisement
Kardashians and Daniel Craig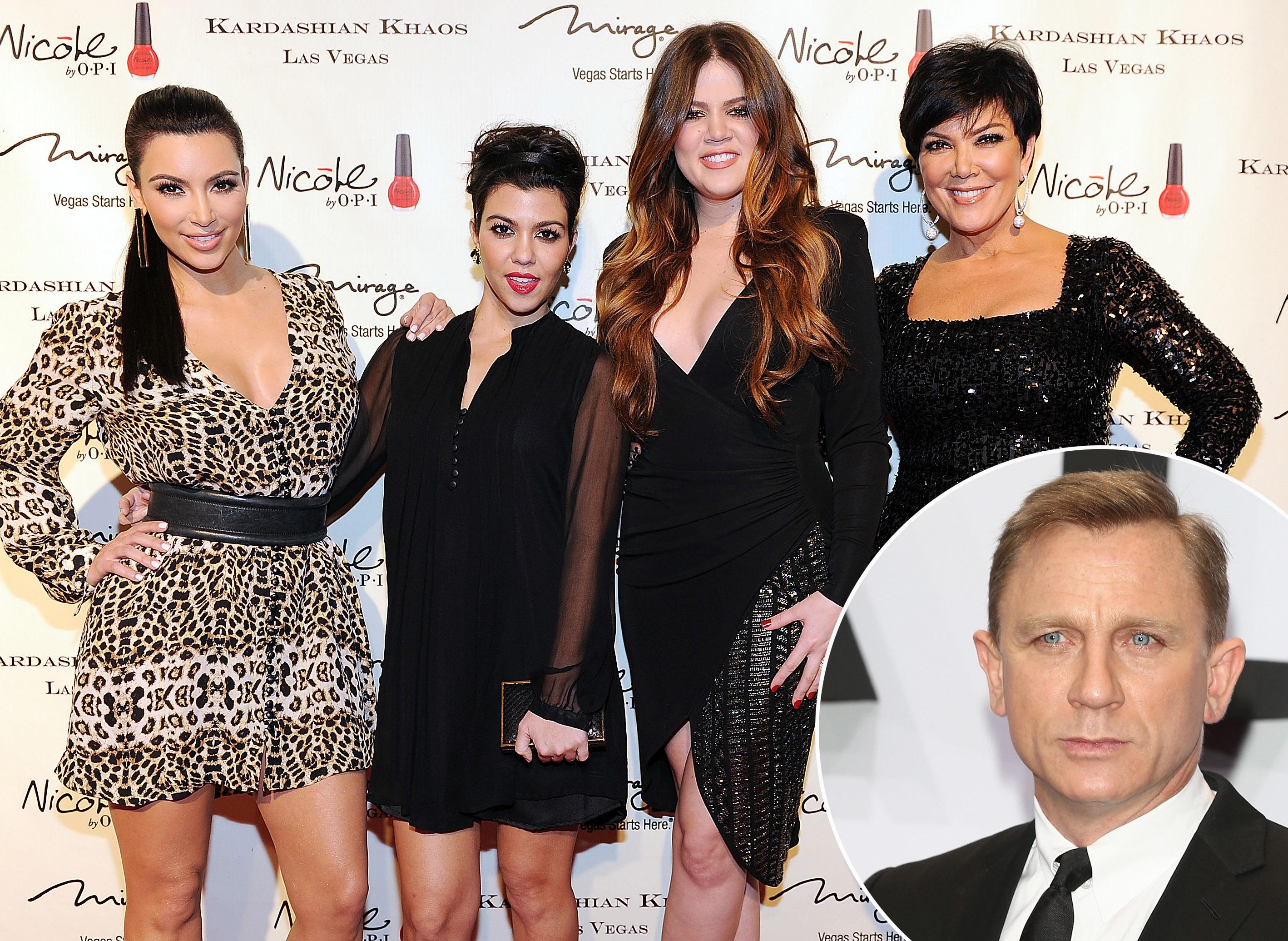 Daniel Craig and the Kardashians: Reality TV's first family got shot down by James Bond! The British actor said in GQ magazine, "Look at the Kardashians, they're worth millions. I don't think they were that badly off to begin with but now look at them. You see that and you think 'what, you mean all I have to do is behave like a f--king idiot on television and then you'll pay me millions?' "
Article continues below advertisement
Shia LaBeouf and Frankie Muniz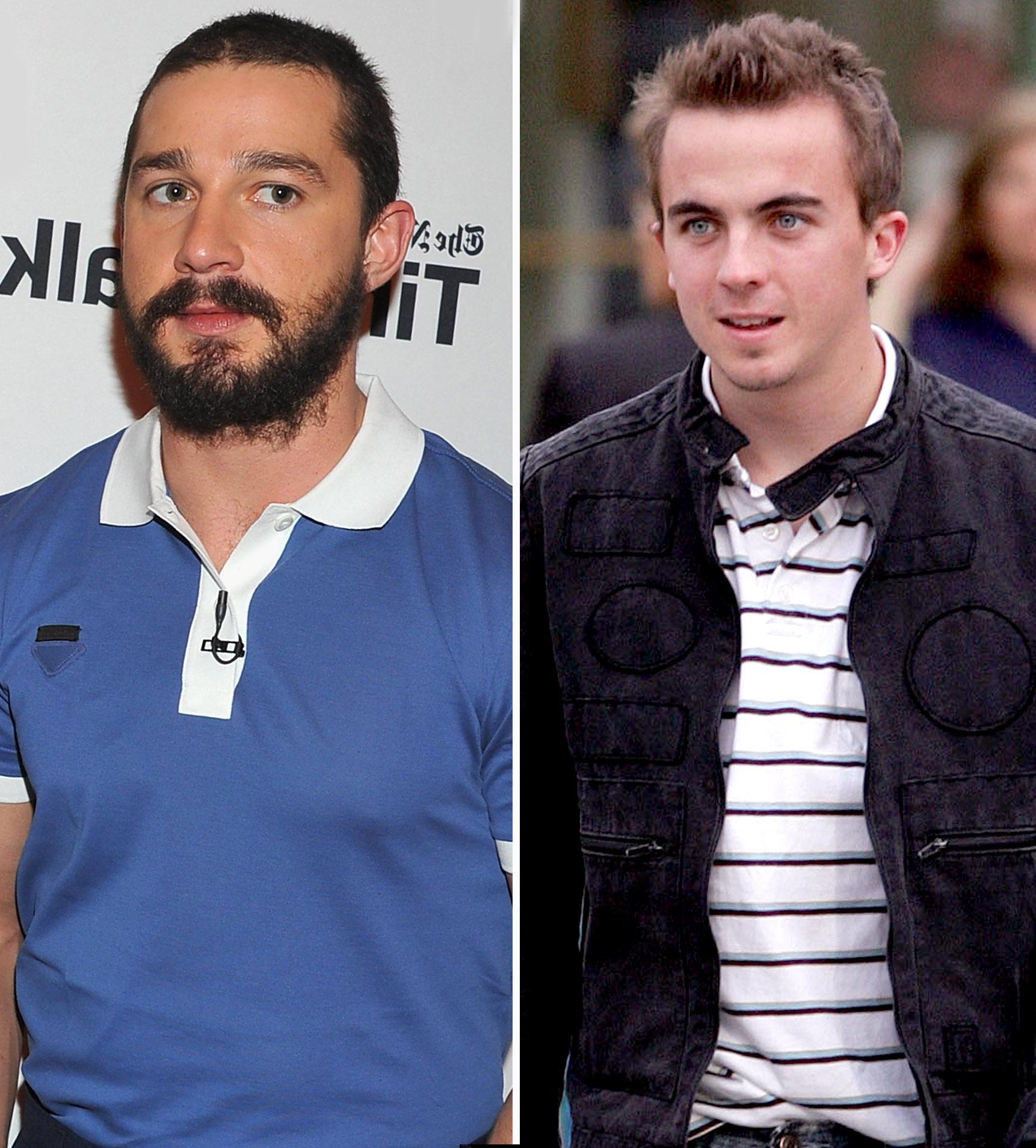 Shia LaBeouf and Frankie Muniz: During a radio show interview, Shia LaBeouf said of his box office success, "While that's flattering as hell, you could have put Frankie Muniz into any of the movies I've been in and those movies still would've still been No. 1." Muniz responded on Twitter, referring to The Transformers star throwing shade on him over the years, "Dear Shia LaBeouf. It's getting creepy the fact that you can't stop talking about me. It's been 12 years now. I don't know you. Thanks."
Article continues below advertisement
Sean Penn and Wyclef Jean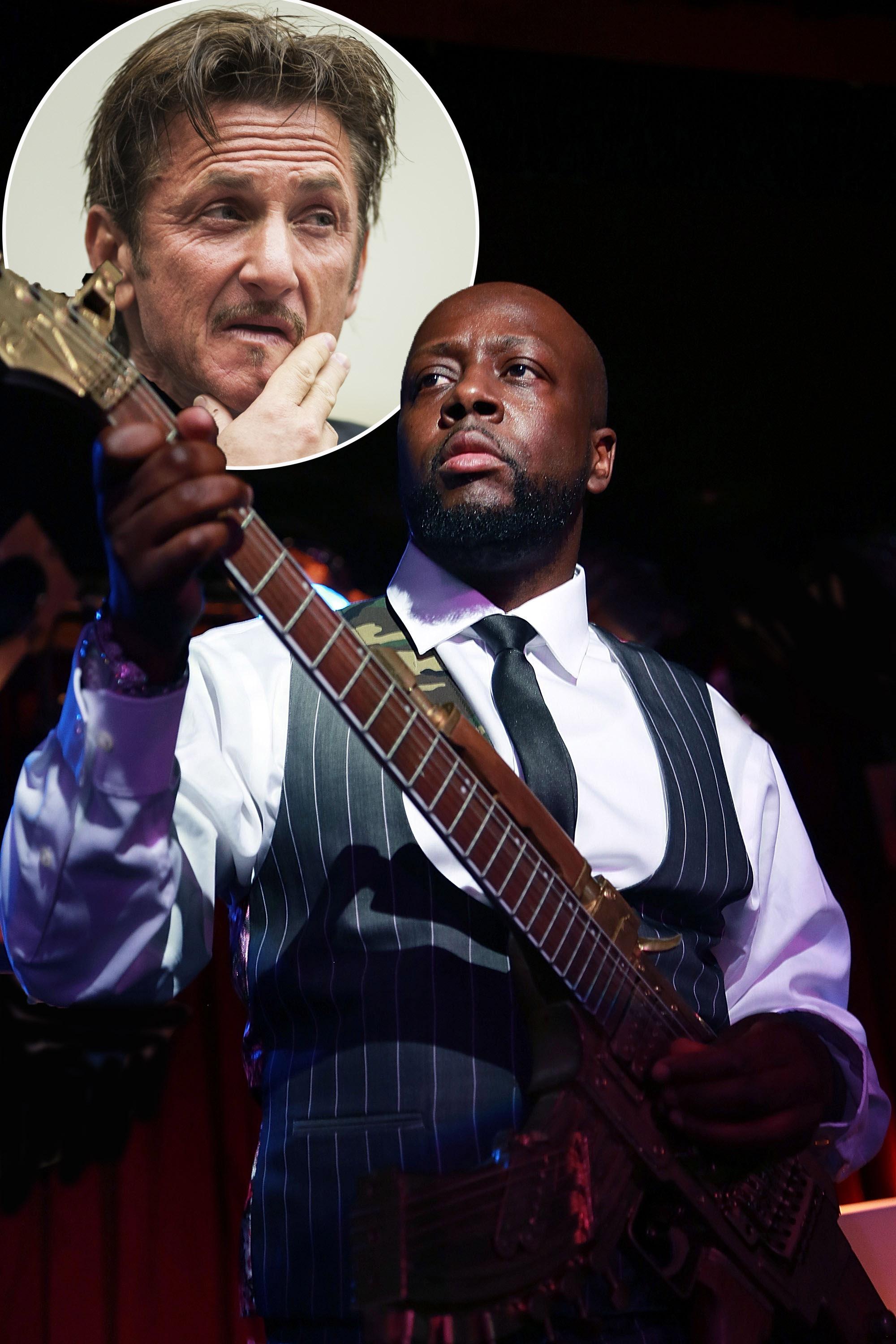 Sean Penn and Wyclef Jean: The actor wasn't a supporter of Jean's presidential bid in Haiti and told Larry King in 2010 that he worried the singer's campaign was simply "about a vision of flying around the world, talking to people." Later, he criticized Jean for not being there to help Haiti. Jean, whose presidential plans failed, slammed his adversary, singing during a performance, "I got a message for Sean Penn: Maybe he ain't see me in Haiti because he was too busy sniffing cocaine."
Article continues below advertisement
Donald Trump and Rosie O'Donnell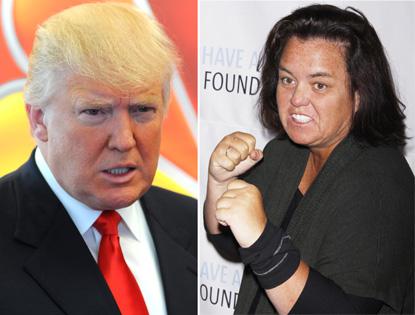 Rosie O'Donnell and Donald Trump: In 2006, big-mouthed Rosie accused the Donald of using then-Miss USA Tara Conner's hard-partying scandal as a publicity tool for his pageant and called the mogul a "pimp." Trump then retaliated, calling Rosie a "fat pig" and "degenerate" who is "unattractive." The two lashed out at each other for months, and Trump reiterated his dislike for O'Donnell during a 2010 episode of Celebrity Apprentice.
Article continues below advertisement
Sharon Osbourne and Nicole Kidman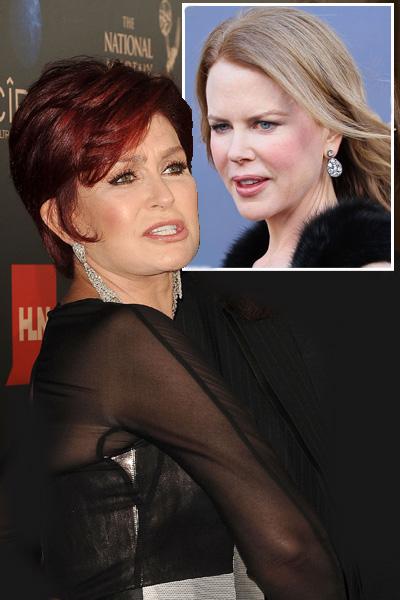 Sharon Osbourne and Nicole Kidman: The former America's Got Talent judge thinks she's a good judge of plastic surgery—and dissed Nicole for denying she's ever gone under the knife. Sharon told Chelsea Handler that Kidman's forehead "looks like a f---ing flatscreen TV," adding the actress and other stars who shoot down plastic surgery rumors are "lying b----es."
Article continues below advertisement
Kelly Osbourne and Christina Aguilera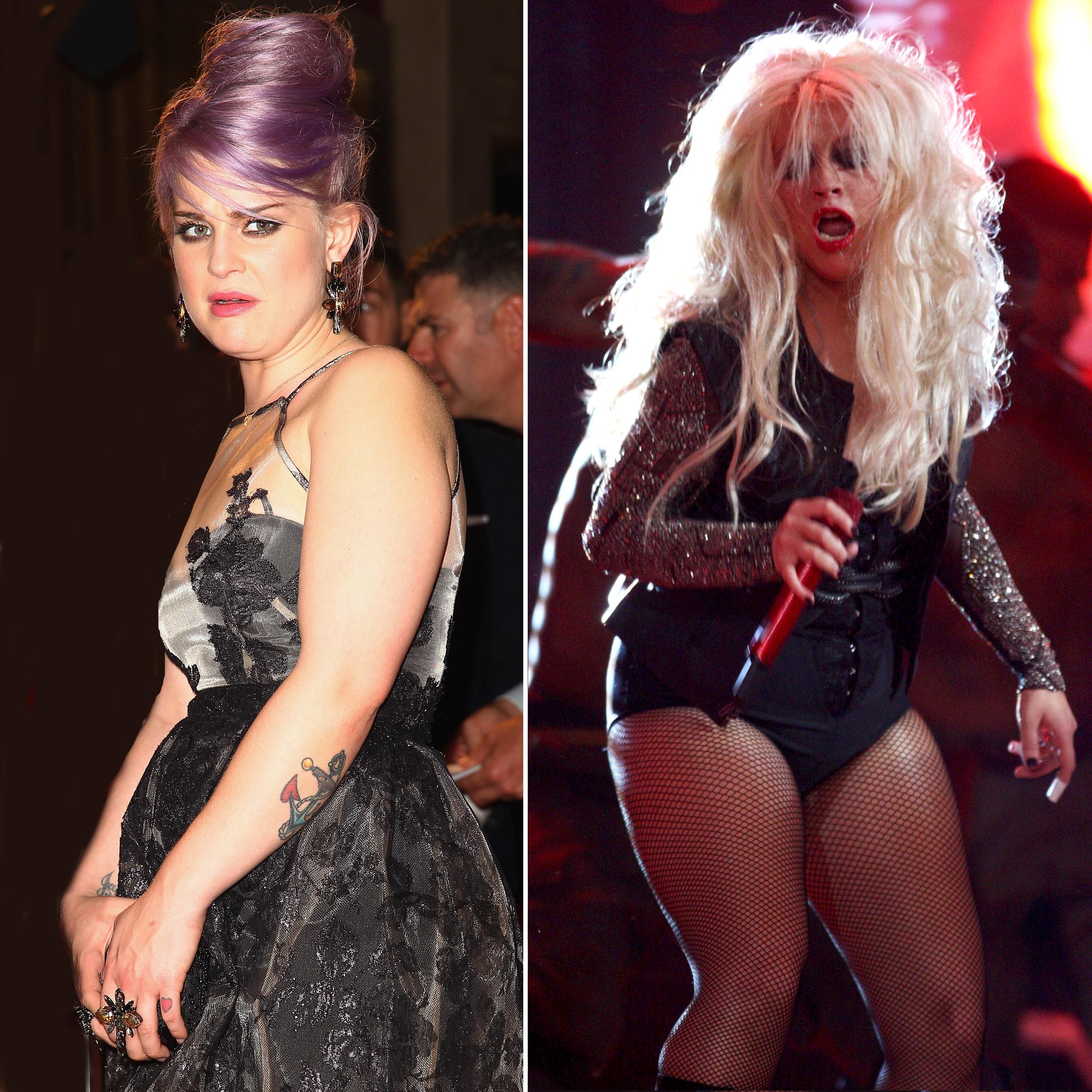 Kelly Osbourne and Christina Aguilera: Always sensitive about her weight, Kelly claims that the singer called her fat several years ago. So The Fashion Police star didn't feel bad about attacking Xtina on her 2011 red carpet fashion, saying, "Maybe she's just becoming the fat b***h she was always born to be. I don't know. She was a c*** to me. She called me fat for so many f**king years, so you know what? F**k you, you're fat too!" Although she appears on The Voice, Christina stayed silent about Kelly's comments, and last year, Kelly complimented her looks.
Article continues below advertisement
Kim Kardashian and Paris Hilton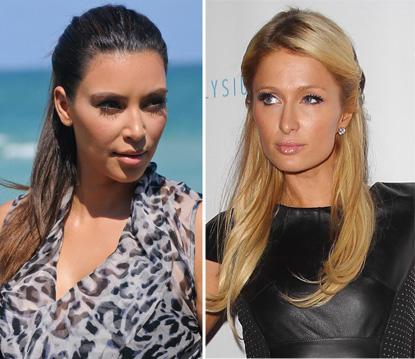 Paris Hilton and Kim Kardashian: Although the TV reality stars were once buddies, Paris later shocked fans by comparing Kim to garbage! Paris told a radio show in 2007, "I would not want Kim's butt – it's gross! It reminds me of cottage cheese inside a big trash bag." Paris later apologized to Kim but not surprisingly, the friendship was soooo over.
Article continues below advertisement
Rihanna and Ciara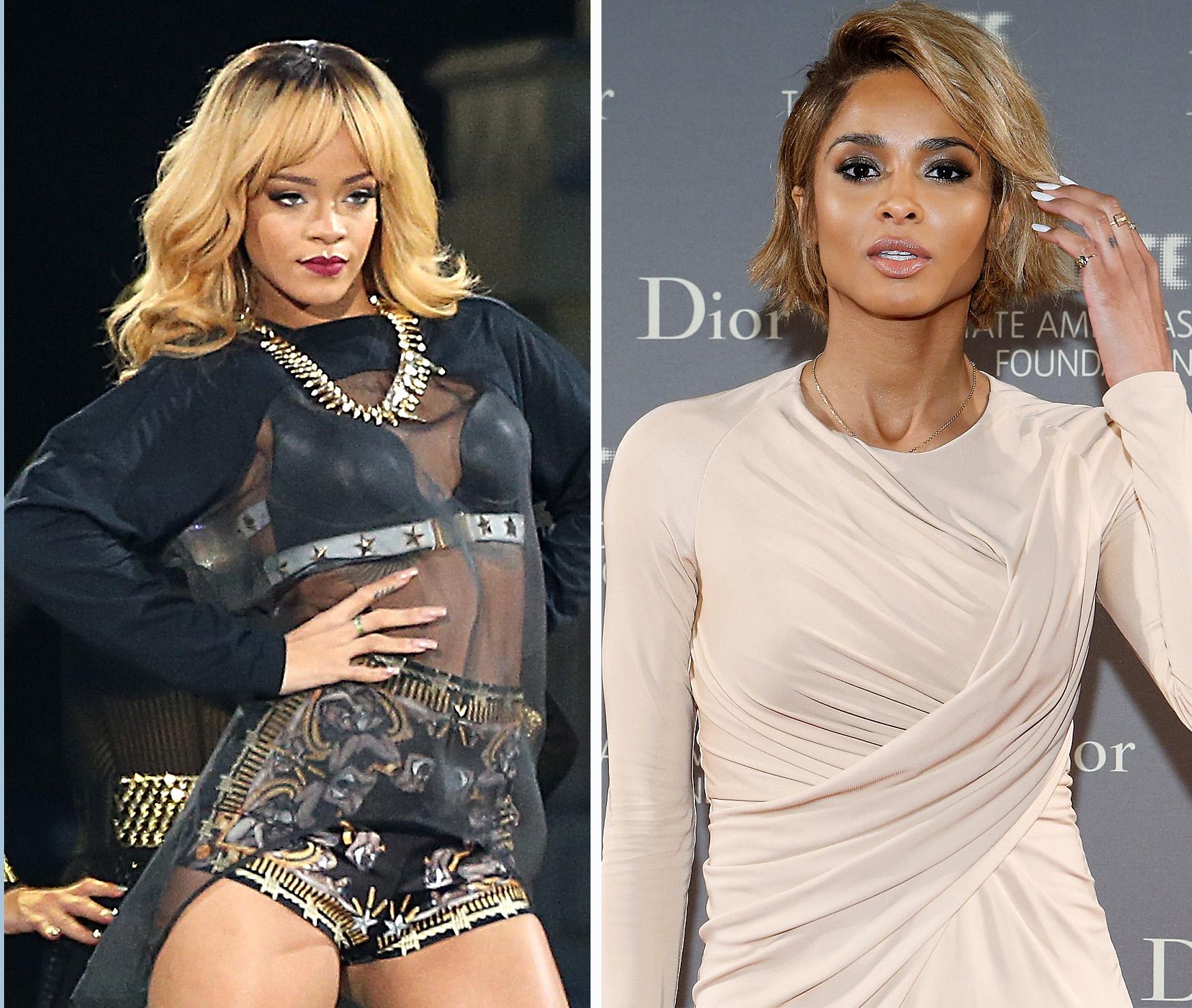 Rihanna and Ciara: The singers who have both dated Chris Brown let their animosity boil over in 2011.
Ciara told Fashion Police about Rihanna,""I ran into her recently at a party. She wasn't the nicest. It's crazy because I've always loved and respected what she's done in fashion. It wasn't the most pleasant run-in." Rihanna fired back on Twitter, "My bad Ci, did I forget to tip you? How rude of me.... You gangsta huh? Ha." After more insults, Rihanna called a truce, apologized to Ciara, and all was forgiven.
Article continues below advertisement
Paula Deen and Anthony Bourdain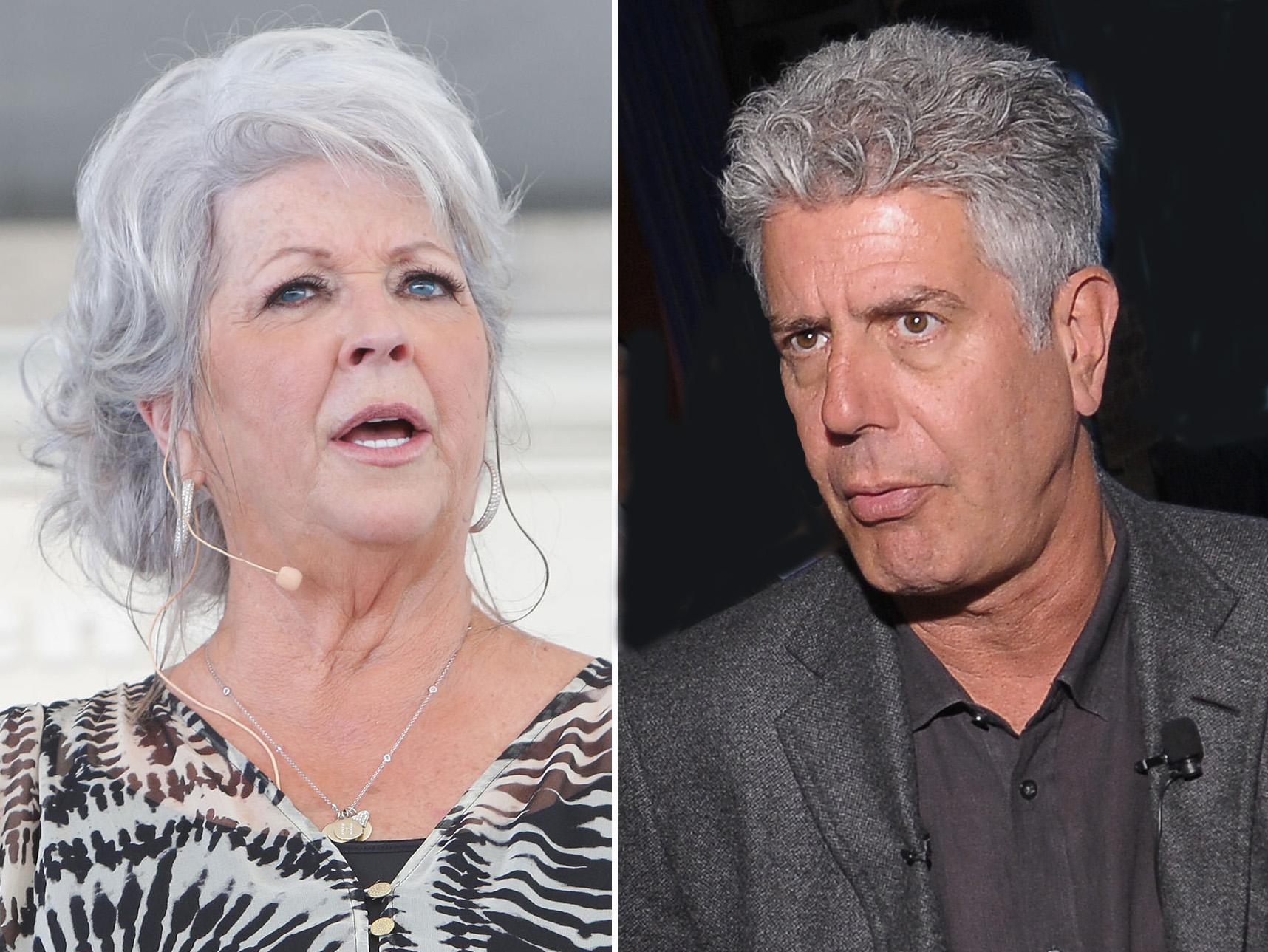 Anthony Bourdain and Paula Deen: Deen is now in deep hot water but her fellow TV chef Bourdain was the first famous person to criticize her. Bourdain told TV Guide in 2011 that she was "the worst, most dangerous person to America" because of her high-fat cooking. Deen's response? "I cook for regular families who worry about feeding their kids and paying the bills." After Bourdain later questioned Deen becoming a paid spokeswoman for a diabetes medication, she fired back that Bourdain should "get a life."
Article continues below advertisement
David Letterman and Jay Leno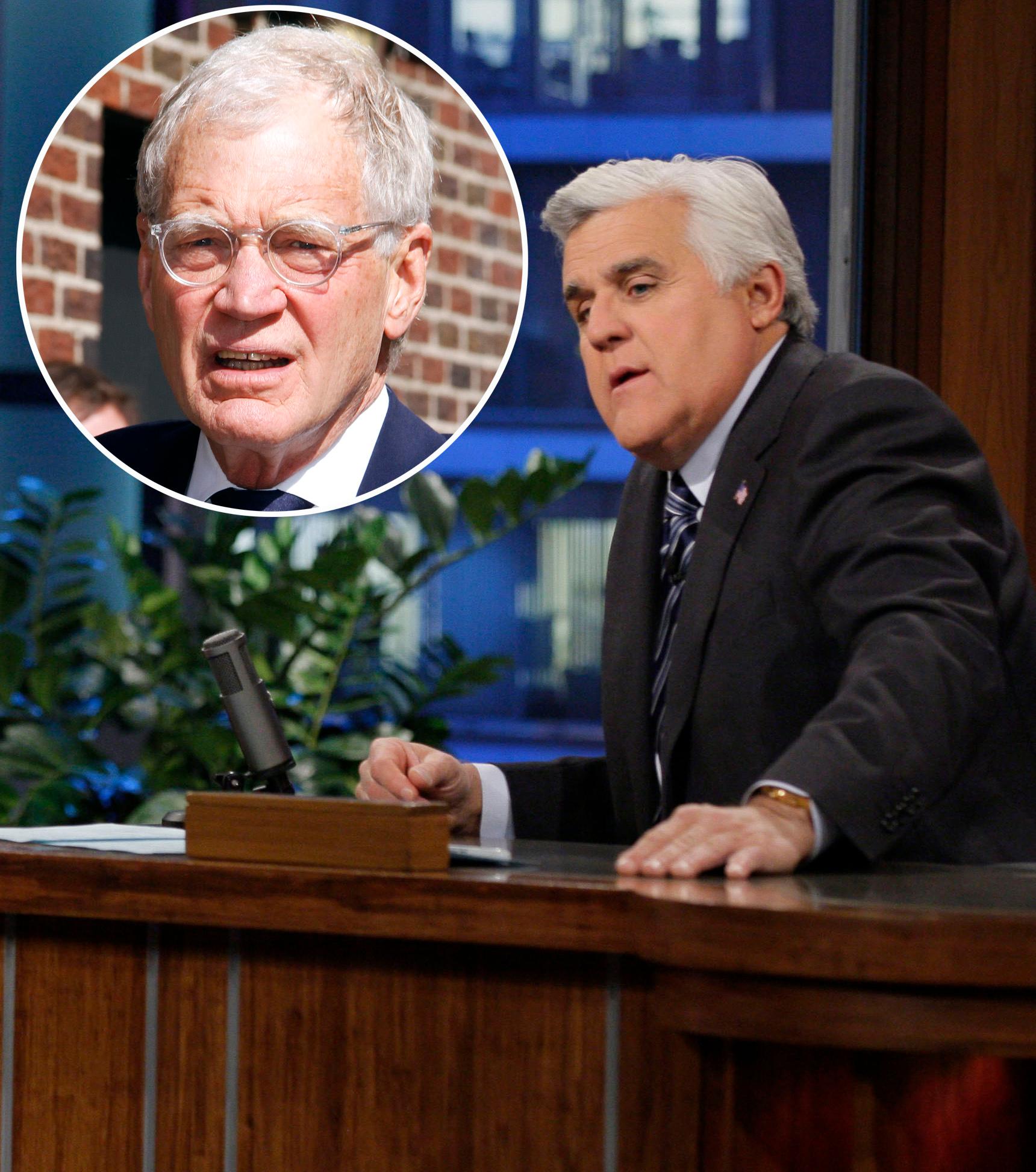 David Letterman and Jay Leno: The talk show hosts have famously feuded for years ever since Letterman expected to be the successor to Johnny Carson on The Tonight Show—but Leno got the job instead. In 2012, Letterman couldn't contain his delight when Conan O'Brien, who lost his own job on The Tonight Show after NBC brought Leno back, appeared on his Late Show to talk about the controversy. Letterman told O'Brien that Leno is "a bit of a brat." Leno didn't respond.