Exclusive
Money Hungry Teresa Giudice Hoped To Cash In On Post-Sentencing Interview, But Bravo Nixed Deals, Source Says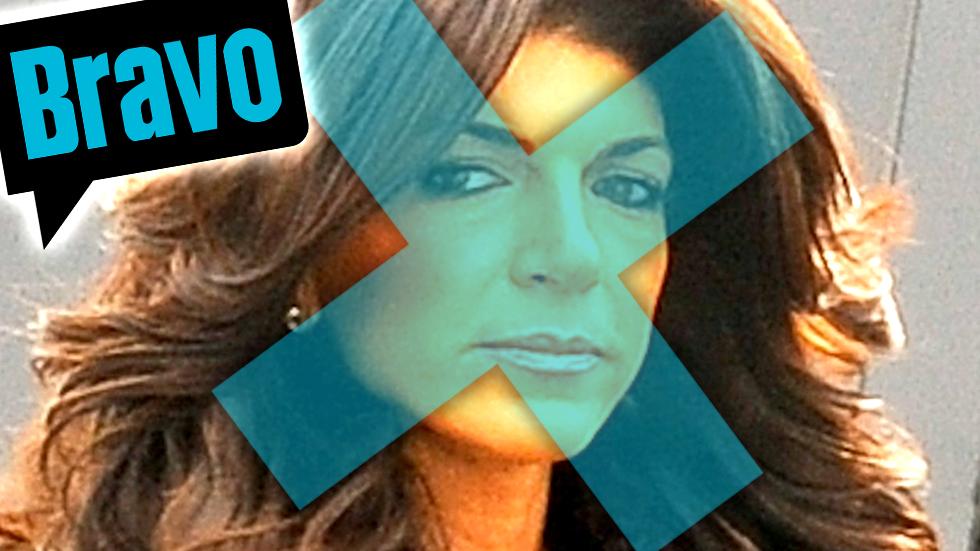 After the humiliation of being sentenced for bankruptcy fraud could have been bad enough for Teresa Giudice, it turns out The Real Housewives of New Jersey star was hoping to cash in after the proceedings by doing a paid interview with a celebrity entertainment show.
But those hopes were quickly dashed when Giudice was told Bravo's Andy Cohen would be doing the first post-sentencing interview because she is contractually obligated to do so, missing out on a potentially big paycheck.
Article continues below advertisement
"Andy has the first right of refusal under Teresa's contract with Bravo...Obviously, Andy and Bravo know this will be ratings gold, and wouldn't pass up the chance to interview Teresa one-on-one, after she is sentenced on October 2," a source told RadarOnline.com exclusively.
"Teresa had been in talks with several entertainment shows to do a paid interview, but now that won't be happening," the source added. "She has to tell Bravo in writing what media interviews she is doing, and Bravo has the right to do it first. This interview will be separate from the reunion show."
Cohen and Giudice were very close at one time, but their relationship has hit a rocky patch.
In July the Bravolebrity personally cancelled Giudice's appearance on Watch What Happens Live. Both Cohen and Bravo were upset about Teresa's diva behavior during promotional appearances for RHONJ.
Teresa and Joe Giudice are scheduled to be sentenced on October 2, and are facing up to 27 and 47 months in prison, respectively.
"The last thing Teresa wants to do is do an interview with Andy about how she feels about whatever the criminal punishment will be," a source adds. "She will do it, and plans on being as non-emotional as possible. There is no way Andy is going to make Teresa cry."