Exclusive
Lucky Break! Teresa & Joe Giudice Sentencing Postponed … AGAIN! What's The Hold-Up?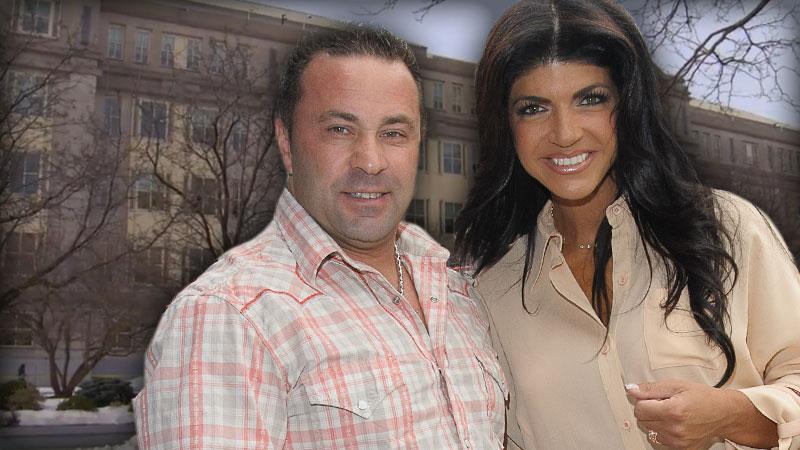 On Sunday night's episode of Real Housewives of New Jersey, viewers saw a teary-eyed Teresa Giudice break down while discussing her decision to plead guilty to fraud and conspiracy in her bankruptcy case. The episode was shot almost six months ago, but RadarOnline.com has exclusively learned that justice still has not been served — because lawyers for Teresa and her husband Joe just got their sentence postponed again!
Article continues below advertisement
The crooked reality stars were scheduled to be sentenced on September 23, but their lawyers are still in the process of gathering important information needed for the judge, and the hearing will now take place on October 2.
"There was nothing unusual in Teresa's lawyers asking for the sentencing date to be pushed two weeks," an insider claimed. "The lawyers are in the final stages of preparing their sentencing brief, and just needed some additional time to gather more facts. It's about giving Joe and Teresa the chance of getting no jail time, and probation in the case."
"The plea agreement allows for the case to be continued, and the prosecutors and the judge didn't have a problem with it," the source explained.
As RadarOnline.com has reported, the Jersey housewife turned potential jailbird believes that she will avoid jail time altogether, because she has four young children.
"Teresa has been telling friends she doesn't think there is any way the judge will send her to prison because she is a mother of four girls," the insider told RadarOnline.com. "Teresa is planning on saying she just went along with whatever her husband Joe gave her to sign, and never paid attention to the details."
Article continues below advertisement
"Lawyers for the couple will ask for leniency and probation for both, with no jail time," according to the source. "Teresa is very positive that the United States Justice Department won't recommend that she go to jail either. She is very eager to review what prosecutors are asking for. Of course, the judge will have the final say."
Joe could be sentenced to 47 months in prison, and could be deported back to Italy upon completion of his punishment, with Teresa facing 27 months behind bars.
Meanwhile, the delay is "a mixed blessing for the family," the source said. "It means continued freedom of course, but it still hangs over their heads. Teresa hasn't been sleeping, and as the date gets closer, she just dissolves into tears. This really is her worst nightmare, and she just wants to keep her family together."