Exclusive
'It's True!' 'Real Housewives Of New Jersey' Star Rino Aprea Cheated On Wife Teresa With Her Mother 'More Than Once,' Insider Claims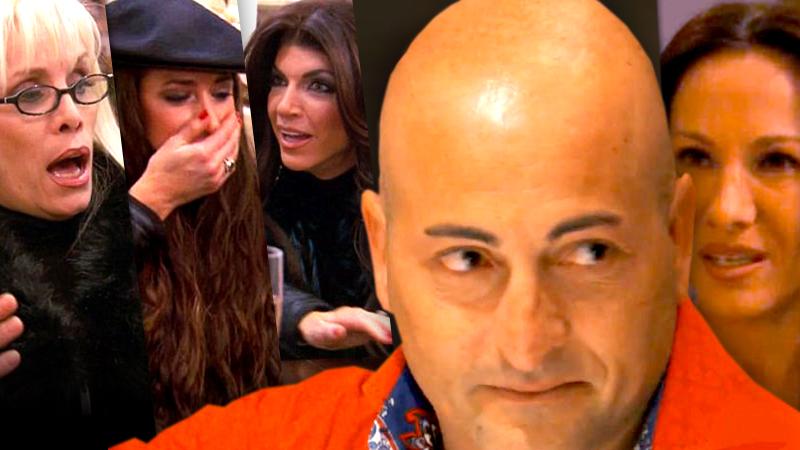 Article continues below advertisement
Now a source tells Radar, "It happened a long time ago, but Rino and Santa did have sex. And it happened more than once."
"Teresa's family is crazy and it shouldn't be shocking to anyone that knows them," the source continued.
The claims emerged when Giudice's friend Gotti stopped by to surprise her while Giudice was promoting her Fabellini wines. Gotti then invited Giudice and fellow cast member Marchese – who showed up to surprise Giudice as well – to her home to catch up.
Gotti then explained how she met Rino while out to dinner at his restaurant. After only knowing him for two weeks, she claimed, he gave her a diamond Rolex watch while she was recovering from surgery in the hospital. Despite thinking that he was nuts, she said, Gotti continued a friendship with him.
"One night we were all out as a group in his restaurant. He started talking about his divorce and he tells me this crazy story," Gotti said on the show. "He said, 'It's something that she will never forgive me for'… and I said, 'You cheated?' And he went, 'Yeah.' And I said, 'If the love is strong enough she'll get over it' and he went, 'No.' I went, 'So you cheated more than once?' And he said, 'No, it's who I cheated with… Her mother.'"
In episodes to come, expect Bravo to "fully exploit this tawdry affair," the source said. "Ratings for the show have been so low. Teresa's mom is mortified that this has been discussed on the show, and now says she has to go into hiding!"