The Bravo Curse! 10 Reality Stars Who Made All The Wrong Headlines After Appearing On TV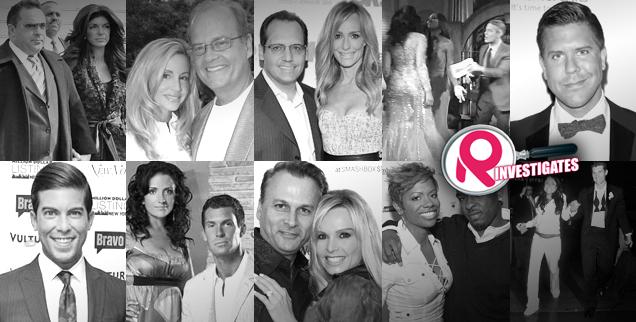 Can't say "Bravo" to these reality renegades! Check out this collection of individuals whose luck — and in some cases, legal standing — took a turn for the worse after they appeared on the boob tube.
Article continues below advertisement
Teresa And Joe Giudice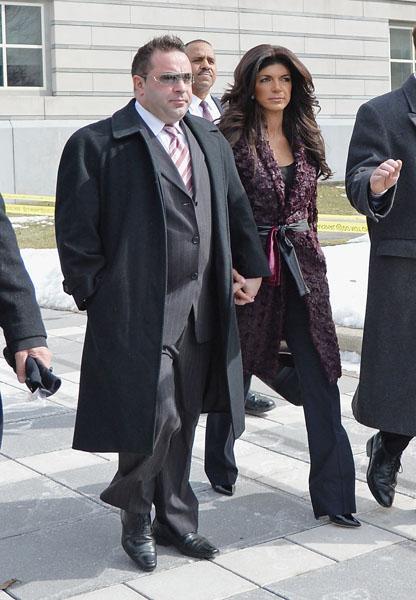 Joe & Teresa Giudice: 'Real Housewives of New Jersey' -- This couple went from the lap of luxury to prison garb (maybe!) when after five years on the hit Bravo show, Teresa and her husband were charged with 41 counts of fraud and tax evasion and they both pled guilty. Teresa and Joe will be sentenced in July and face more than 50 years in prison and more than $600,000 in fines.
Fredrik Eklund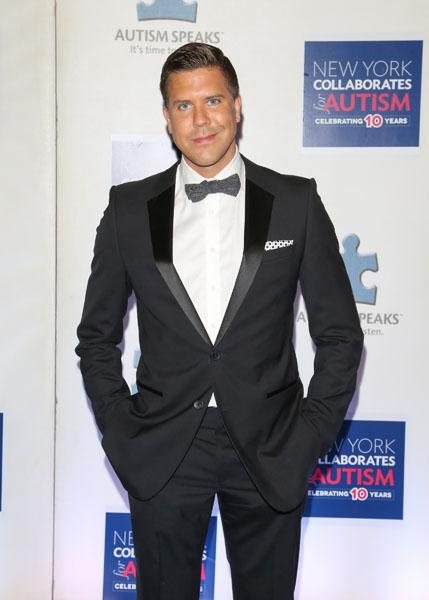 Fredrik Eklund: 'Million Dollar Listing New York' -- Eklund, 37, was already a successful real estate agent with a booming career, but his reputation received a small blemish in 2012 when it was revealed the Bravo star had previously starred in gay porn videos under the pseudonym Tag Eriksson.
Article continues below advertisement
Bethenny Frankel and Jason Hoppy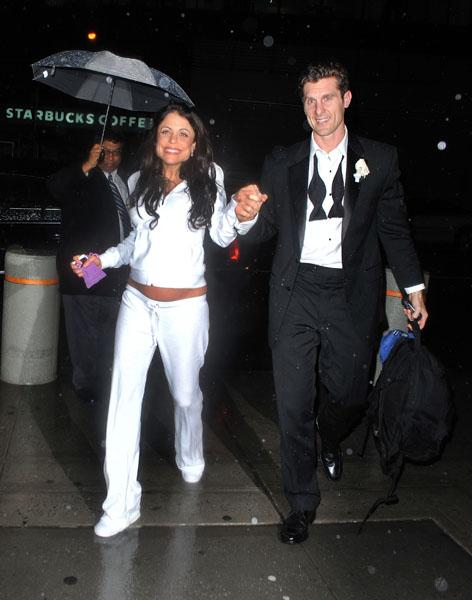 Bethenny Frankel: 'Bethenny Ever After' -- The former 'Real Housewives of New York City' star got her own Bravo spinoff when she married Jason Hoppy, but the reality TV show cursed her marriage and after just two years of wedded bliss the couple filed for divorce in Jan. 2013 and have been at the center of a very public and very messy split.
Article continues below advertisement
Russell and Taylor Armstrong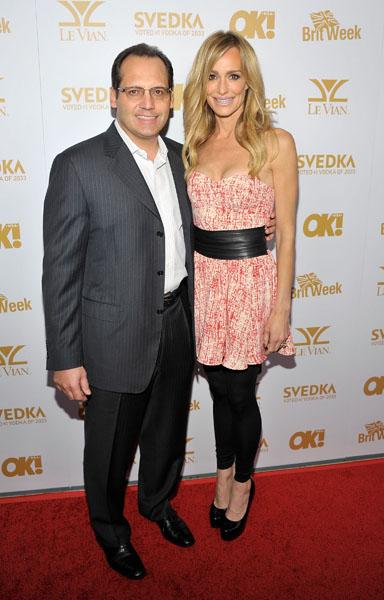 Russell Armstrong: 'Real Housewives of Beverly Hills' -- After filming two seasons of the hit Bravo show with his wife, Taylor Armstrong, Russell committed suicide in Aug. 2011 by hanging himself in the bedroom of a friends home off Mulholland Drive in Los Angeles. He and Taylor had separated and she filed for divorce alleging physical abuse at his hands. Shortly before his suicide he had told a friend, "Reality TV ruined my life."
Article continues below advertisement
Porsha Williams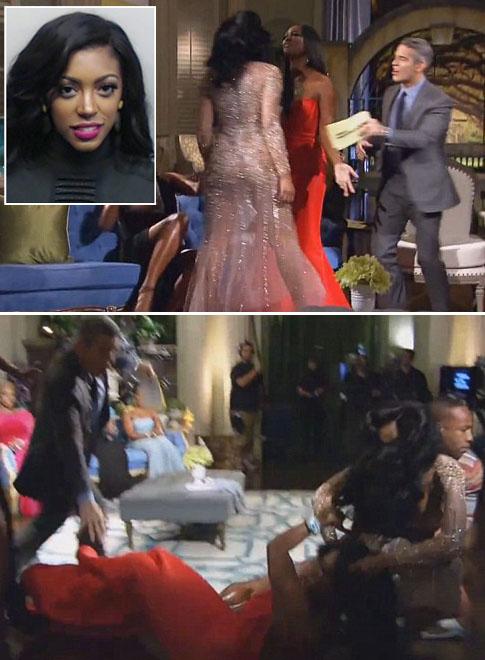 Porsha Williams: 'Real Housewives of Atlanta' -- Just two seasons in with the most-watched series on Bravo, and Porsha's life has already taken a nose-dive. The reality TV star went through a controversial divorce with her NFL playing ex, Kordell Stewart, and then just last month during a reunion show taping co-star Kenya Moore questioned his sexuality, leading to a full out physical brawl between her and Porsha. On April 16 Porsha was charged with assault by Georgia authorities and she was arrested, booked and released on $2,000 bail that same night.
Article continues below advertisement
Kandi Burruss and AJ Jewell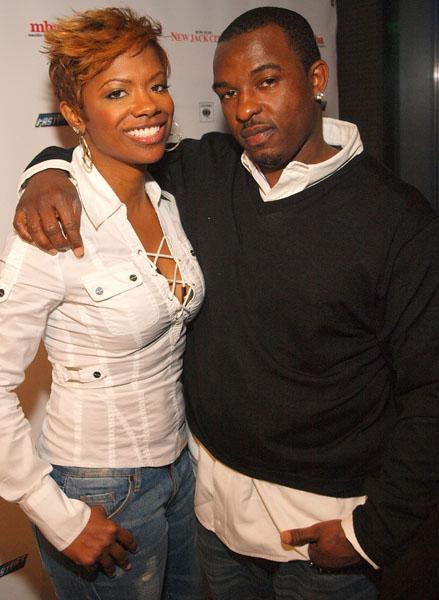 Ashley 'A.J.' Jewell: 'Real Housewives of Atlanta' -- As the fiancé of co-star Kandi Burruss, A.J. and their relationship was heavily featured on Season 2 of the hit Bravo show, until he was shockingly killed in Oct. 2009 outside an Atlanta strip club. According to authorities, A.J. "was involved in an altercation in a parking lot and received a severe blow to the head."
Article continues below advertisement
Camille and Kelsey Grammer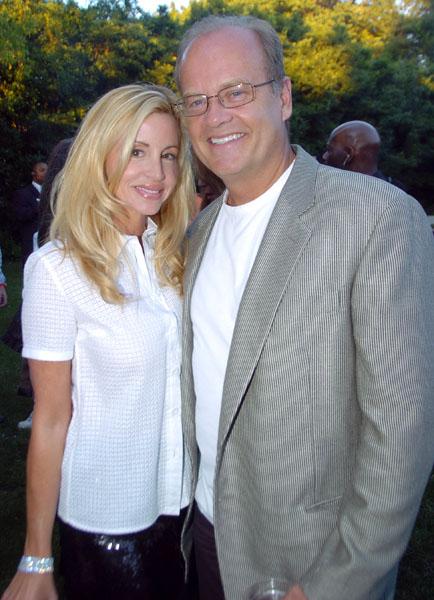 Camille Grammer: 'Real Housewives of Beverly Hills' -- The wife of Kelsey Grammer joined the hit Bravo show in 2010 and just one year later she divorced from Kelsey. Then after losing her husband, she was diagnosed with endometrial cancer in 2013, and while recovering from a radical hysterectomy in Texas, she was allegedly beat up by boyfriend Dimitri Charalambopoulos. She was then granted a temporary restraining order against him and he was charged with assault of a family member and a felony by the Houston District Attorney.
Article continues below advertisement
Tamra and Simon Barney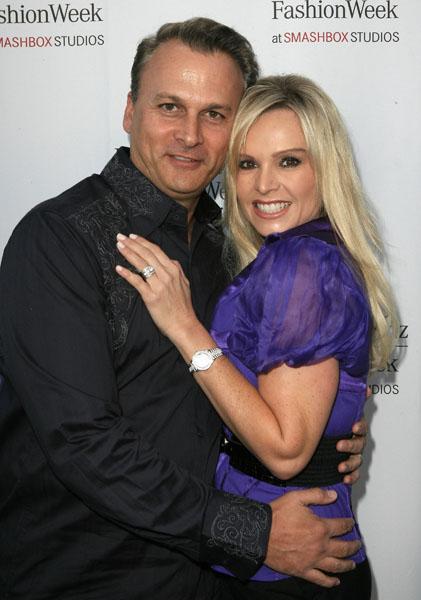 Tamra Barney: 'Real Housewives of Orange County' -- When she first joined the popular Bravo show in Season 3, Tamra was happily married with four children — but just two seasons in her marriage to Simon Barney crumbled and the two have been involved in a bitter child custody dispute ever since. In fact, in court papers published exclusively by Radar, Simon alleged that Tamra is guilty of child neglect (failing to bathe and feed the children properly) and her 15-year-old daughter Sidney accused her of being "emotionally and verbally abusive." Simon and Tamra also continue to fight over whether their three youngest children should be allowed to film RHOC.
Article continues below advertisement
Luis Ortiz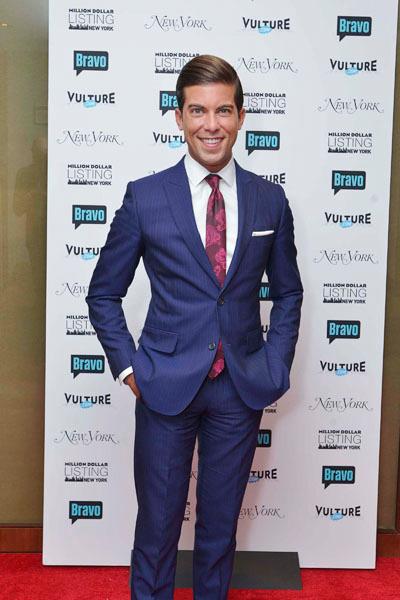 Luis Ortiz: 'Million Dollar Listing New York' -- The young real estate agent found himself in trouble with the Department of State after he was accused of the unthinkable — doctoring pictures of an apartment listing using Photoshop to make them more appealing. Ortiz, 26 at the time, was busted when during an episode in May 2013 it aired that he and his twin brother David had conspired to use the popular photo application. "If I put the real photos out there, nobody would come inside," Ortiz said on the episode. "A little white lie isn't going to kill anybody!"
Article continues below advertisement
Jenni Pulos and Jeff Lewis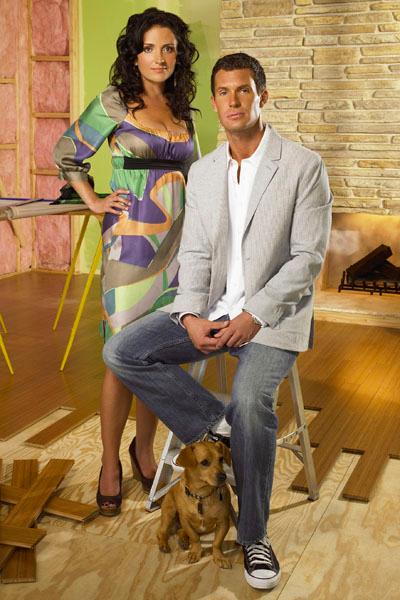 Jeff Lewis & Jenni Pulos: 'Flipping Out' -- Although they're friends and business associates, things got a little intense between Lewis and Pulos in 2012 when she wrote a book that Lewis claimed breached a confidentiality agreement. Lewis eventually dropped the lawsuit and the two continue to work together and 'Flipping Out' has just been renewed for a seventh season, but their friendship will never be the same.