Exclusive
Executive Producer Barbara Walters Is 'Out' Of 'The View's' Inner-Workings – 'The Time Came For A Fresh Start,' Insider Says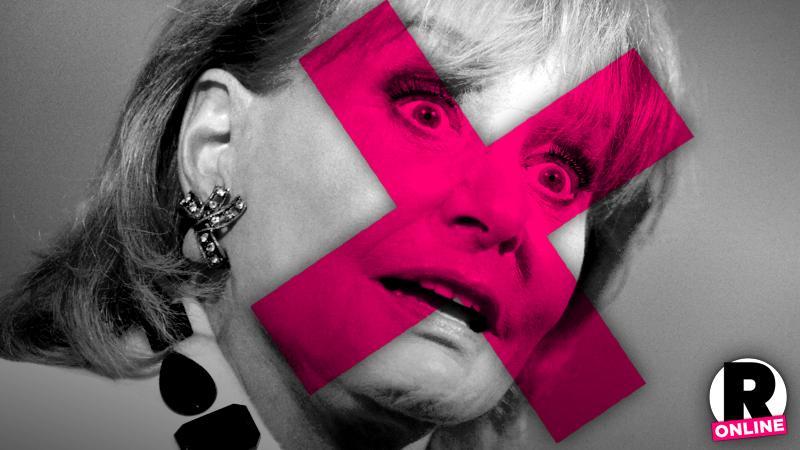 On days The View aired without Barbara Walters, the ABC news veteran would religiously watch the show and e-mail suggestions and critiques about segments and guests. She would direct these e-mails to the former cast directly, and the message was always clear: Barbara was in charge, and she had the final say.
During Rosie O'Donnell's contract talks with ABC to re-join The View, she made it clear she didn't want to be on the receiving end of those infamous e-mails from Walters. O'Donnell's contract with ABC stipulates that even though Walters is still listed as executive producer of the show, it's in name only.
Article continues below advertisement
"Rosie has respect for Barbara, everyone at The View does, but the time came for a fresh start, and that meant cutting Barbara out of the inner working of the show," a show insider told RadarOnline.com exclusively.
"Barbara's role with the show as executive producer is indeed in name only. She is no longer involved in production meetings, and won't dictate the tone of the show. For Rosie to come back to The View, she had to have it in writing because of the upheaval and chaos there was during her first stint," the insider added.
On Monday, the female-led talk show premiered with an entirely new cast and set.
The episode kicked off with the new cast paying homage to Walters, sitting on a throne, with Whoopi Goldberg, Rosie O'Donnell, Rosie Perez and Nicole Wallace looking on from the audience.
"Thank you my pals," Walters said from the throne while wearing a crown.
"This is wonderful, but it's unnecessary because of course you have my blessing. By the way, I was told that I would have a crown," she concluded.
Walters will "appear on The View and substitute as a co-host when asked. She isn't being forgotten, but it's not her show anymore," the insider said. "It's moved on and will become a more organic experience that will result in a much better show.
"There will always be the controversy and that is what everyone wants, but it won't take a personal tone as it had in the past," the insider added.