What You Didn't See On TV: Executive Producer Has To Intervene After 'The View' Stars Rosie O'Donnell & Nicolle Wallace's Political Showdown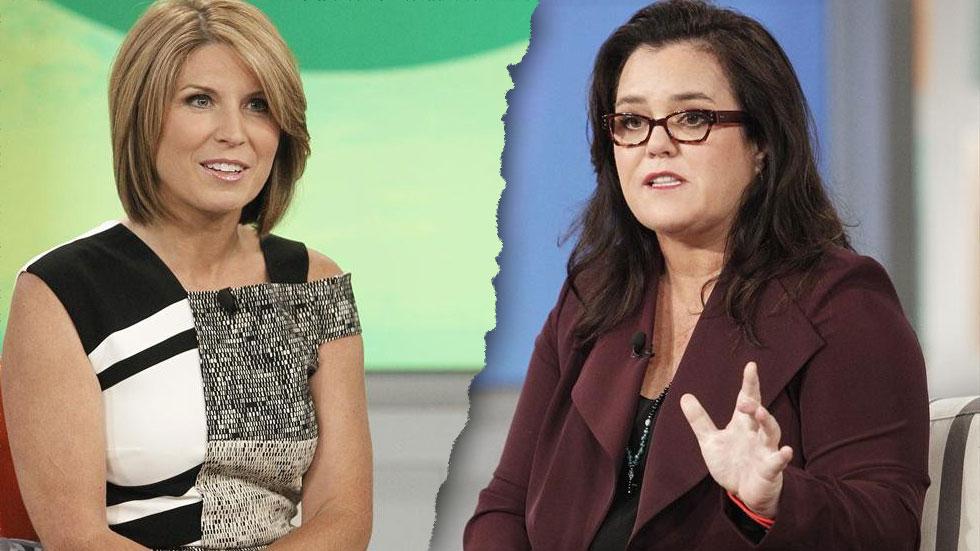 Three days into the new season of The View, and the tension is already white-hot — on-the-air, off-the-air and in the boardroom!
A televised spat between Rosie O'Donnell and Nicolle Wallace, over the latter's assessment that President Barack Obama "doesn't love people" sparked an argument between the incoming panelists that spilled over when the red light was off, the NY Post reports.
"Rosie and Nicole were still going at it after the cameras stopped rolling," a source told the paper, adding that dispute was so heated, "executive producer Bill Wolff had to call them both in and order them to calm down."
Article continues below advertisement
As Radar previously reported, the show's season premiere this week drew a smashing 3.9 million viewers, the best it's received in eight years, which has also led to professional tension between the networks head honchos in news -- James Goldston, and daytime, Lisa Hackner. Both are pushing for an increased influence in regards to "the vision of the show," the source told the paper.
"The situation has become so fraught, that network executive Abra Potkin had to step in" to quell what's described as "a monumental clash of egos."
ABC reps denied both items to the paper, calling the reported rift between Wallace and O'Donnell "absurd;" and saying that "no power struggle" exists between the news and daytime leaders.