Rosie O'Donnell: Adjusting To 50-Pound Weight Loss Has Been More 'Difficult' Than Expected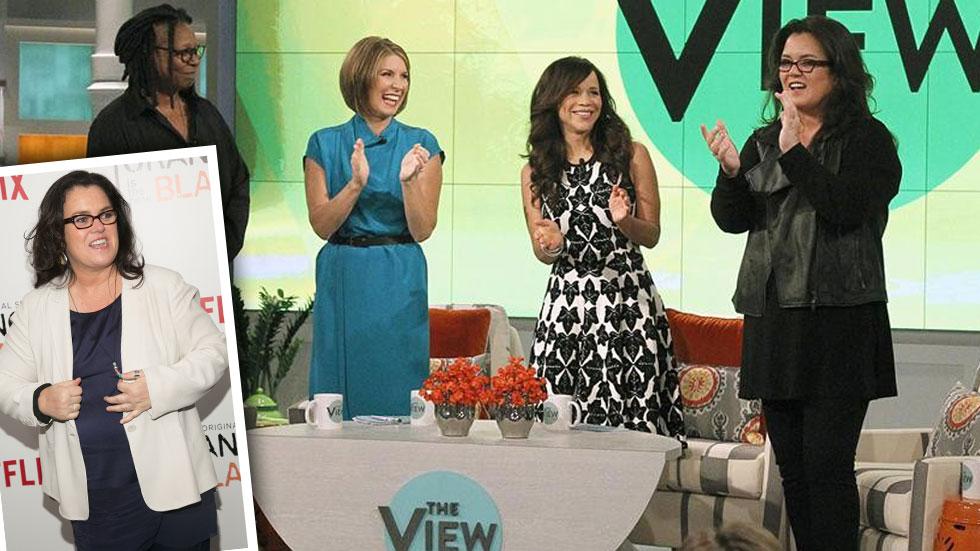 The View's Rosie O'Donnell said that she's still having trouble adjusting to her new physique after shedding as many as 50 pounds after undergoing a procedure called a vertical gastric sleeve, which limits her appetite.
"The fact that I look so different has been difficult and unexpected," she told ABC News, "but it's also filled with a lot of emotional turbulence, you wouldn't expect."
O'Donnell said that people falsely assume "that obese people would just be jumping for joy that they were healthier and thinner and able to fit into store-bought sizes, we don't have to go to the plus store."
Article continues below advertisement
Despite the discomfort in her own skin, O'Donnell — who suffered a heart attack scare two years ago — said the aftermath of the procedure has generally marked a change for the better, as it was an issue she and wife Michelle Rounds throughly discussed.
"When we decided to get married, she said, 'But I want 40 more years and I don't want you to die on me, so you need to do something for your health,'" she said. "The stress of that as well as being as big as I was, as well as being so depleted in every way, I had a massive heart attack.
"So, since then, I can't ignore it anymore. It's not like I don't want the cupcake that I saw, I just know that that's not a good choice."
O'Donnell, 52, made her return to ABC's The View Monday after seven years away from the gab-fest. (New cast members Rosie Perez and Nicolle Wallace also made their debuts Monday, replacing Jenny McCarthy and Sherri Shepherd.)
"I feel good," she told the network following her return. "I wouldn't have said yes to coming back if I didn't.
"The concept of being able to do this show in a way that celebrates and elevates women is hard for me to resist."