Rosie O'Donnell & Her Ex Wife's New Gal Fighting Over Kids -- They're The New Brandi & LeAnn!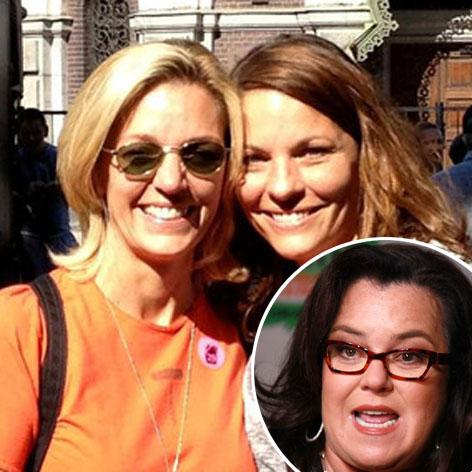 Article continues below advertisement
"Rosie's nose is definitely out of joint over how instantly her children with Kelli have taken to their new stepmom," a family friend revealed to the magazine.
"They seem to enjoy hanging out with them a lot more than with Ro and her wife Michelle (Rounds). That's because they find Kelly and Anne to be more fun."
The source maintained that although Rosie and her new wife can offer the kids a lot more money, they also have their hands full with their 5-month-old daughter Dakota.
And Rosie, who opted to stay far away from Carpenter's backyard wedding in New York, was reportedly not too happy that their kids were part of the ceremony.
"In the end, Rosie relented when Kelli requested that their boys play key roles as members of the wedding party. Parker escorted his mom through the terraced garden, and Blake walked with Anne," the source revealed. "It was a beautiful and joyous occasion."
To read more on the drama between Rosie O'Donnell and her ex-wife, pick up the latest issue of The ENQUIRER, on newsstands now.