'The Casinos Don't Ask You To Leave Because You're Beating Them!' Ben Affleck Confirms He Was Banned From Playing Blackjack At Casino, Denies He's A Compulsive Gambler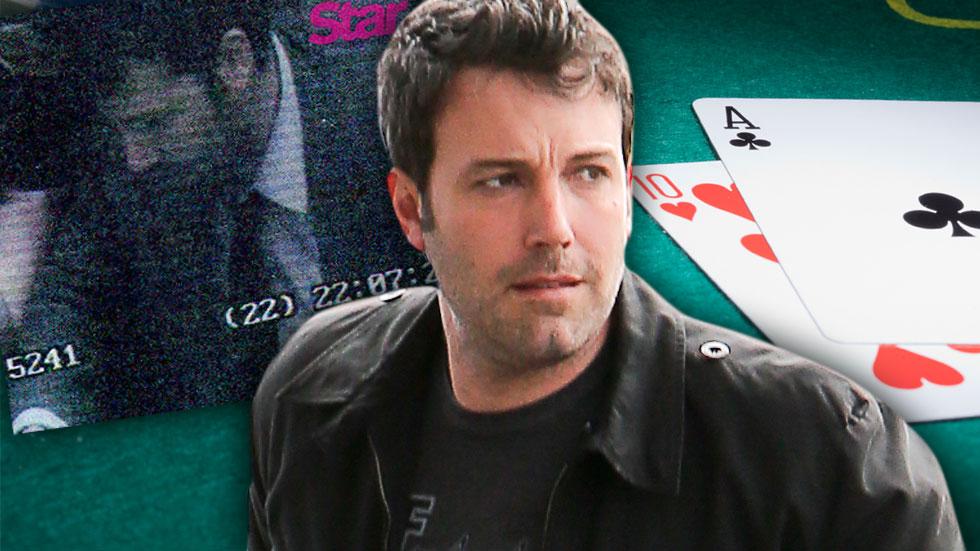 Even a six-deck shuffle can't stop Ben Affleck.
The Armageddon star confirms to Details magazine that he did, indeed, run into some trouble with a Las Vegas casino after he was accused of counting cards playing blackjack, a forbidden practice in certain gaming circles.
"That is a true story," the 42-year-old actor, asked about alleged incidents that took place at three different Sin City casinos, including the Hard Rock. "I mean, that took place."
Article continues below advertisement
The Argo star said he "took some time to learn the game and became a decent blackjack player.
"And once I became decent, the casinos asked me not to play blackjack. I mean, the fact that being good at the game is against the rules at the casinos should tell you something about casinos."
Affleck said he resists gambling on sports or "any other games of chance," but saw a strategic advantage in the game of 21.
"I don't gamble at all, really, outside of that … I knew with blackjack that there's a way you can improve your odds," the Pearl Harbor star said. "And so I started trying to learn. And then I just got to a point in my life where I'm like, 'If I'm going to do something, I'm going to try and do it really well.'
"It was sort of presented like I did something illegal. You know what I mean?"
The Batman v Superman: Dawn of Justice star said that he wasn't kicked out of any establishment, but told to refrain from playing blackjack, specifically.
Article continues below advertisement
"I wish I could say they were afraid of me in every capacity, but … they just came up and said, 'We can't let you play blackjack. But we have other table games! We have Chinese poker!'"
He noted that the casinos "certainly offer you all kinds of stuff to show up … just hoping that you're going to be some dumb celebrity that's gonna dump money.
"And I guess I was that! Until I figured it out, and then they were like, "F*ck him, get him outta here!"
He distanced himself from reports he might have issues controlling his urges to gamble, by pointing to the end result of his successes on the green felt.
"Usually, when you're a compulsive gambler," he said, "the casinos don't ask you to leave because you're beating them, you know?"