Ben Affleck Wins A Hand! Not 'Banned For Life' From Vegas Hotel, Says Exec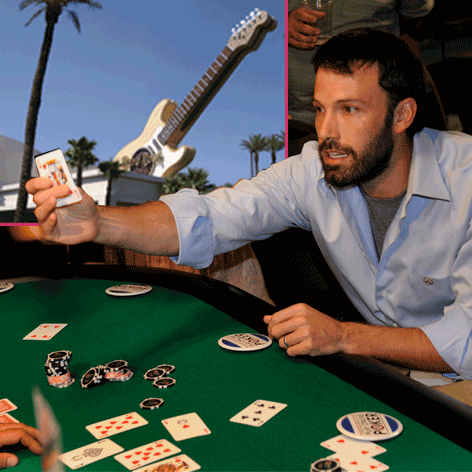 Ben Affleck has caught a break in the ongoing controversy surrounding his blackjack playing in Las Vegas.
"Mr. Affleck, a valued guest of Hard Rock Hotel & Casino, is not banned from our property and is welcome back any time," hotel spokeswoman Abigail Miller told the Las Vegas Review-Journal, contradicting a story published on another website.
Miller did not say if the Oscar-winning actor/producer/director would be allowed back at its gaming tables, however.
Article continues below advertisement
As RadarOnline.com previously reported, Affleck has been caught card counting at three different Sin City casinos.
Card counting isn't illegal but is frowned upon at casinos who have the right to bar anyone from their tables so long as the reason isn't a violation of federal law.
ON YOUR RadarOnline.com: Biggest Scandals Of The Year
Affleck and his wife, Jennifer Garner, were in Las Vegas for a weekend getaway when he decided to spend some time at the Hard Rock's blackjack tables. Security noticed what they believed to be card counting and escorted him from the table.
A report from a Vegas security firm exclusively obtained by RadarOnline.com also noted that this wasn't the first time Affleck was suspected of card counting.
An April 22 internal email from the Games Protection Manager at the Wynn and Encore casinos, Rob Olivetti, warned recipients that "Ben Affleck (the actor) ... Was informed that he was being way too obvious moving his money with the count. He was spreading $100 -10K on the double decks and $0-20K (2@10K) on the shoe games. As of now, he is still being allowed to play per casino management."
Neither Affleck or his reps have commented on the embarrassing revelation.