Exclusive
Ben Affleck Under Investigation In Las Vegas For Card Counting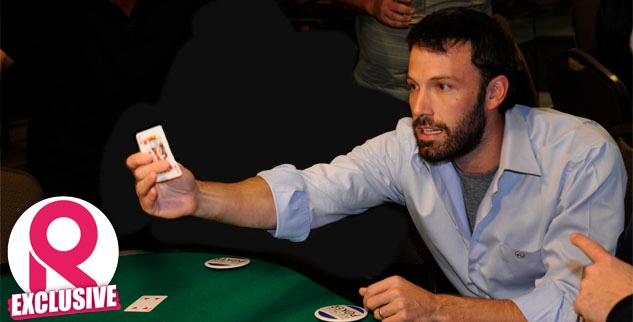 Article continues below advertisement
ON YOUR RADAR: Biggest Scandals Of The Year
Afleck "uses perfect basic," a common term for introductory card counting, according to the alert, "but also takes insurance according to the count. Uses black $100 cheques to keep track of the count while playing."
Another alert issued the next day to major casinos in the area claimed that Affleck is "currently suspected of advantage play," according to a copy of that document.
"He has been observed playing blackjack at multiple Las Vegas Strip properties, and is suspected of moving his wagers with the count," the report notes. "He was reportedly backed off at one off-Strip casino," referring to the Hard Rock incident.
But trouble had been brewing before that. An April 22 internal email from the Games Protection Manager at the Wynn and Encore casinos, Rob Olivetti warned recipients that "Ben Affleck (the actor) ... Was informed that he was being way too obvious moving his money with the count. He was spreading $100 -10K on the double decks and $0-20K (2@10K) on the shoe games. As of now, he is still being allowed to play per casino management."