Exclusive
Ben Affleck Lost $400K To Movie Mogul Ron Meyer In Tinseltown's Top-Secret Poker Ring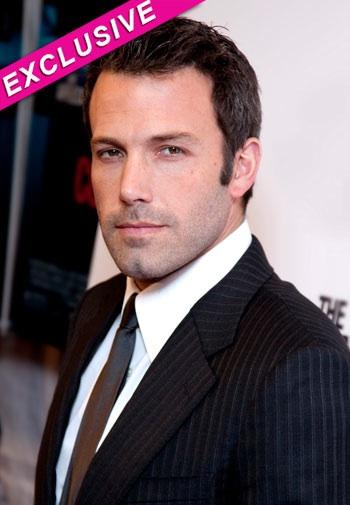 By Dylan Howard - Senior Executive Editor, Star magazine
In a new expose, Star has ripped the lid off Ben Affleck's secret gambling life and uncovered shocking charges that the actor had an almost half-million dollar poker debt to one of the most powerful movie moguls in Hollywood.
The sensational new accusations come after Star reported exclusively that the Academy Award winner was involved in a Tinseltown's top secret poker
Article continues below advertisement
ring involving A-Lister's Tobey Maguire, Leonardo DiCaprio and Matt Damon.
It's emerged Affleck, 35, even hosted his own game -- which was referred to in poker circles as "Ben's Game" -- at the Grand Havana Room in Beverly Hills, a high-end cigar club, around the time he was engaged to Jennifer Lopez.
"It was touted in the underground scene as 'Ben's Game'," an insider told Star, on newsstands now.
"At the time, Ben wasn't the most skillful player, it was almost like he was someone who felt they did not deserve the money they had. During the time period at the Havana Room, though, J.LO would call all the time desperately trying to track down her fiancé."
"It was clear there were deep problems in the relationship."
When "Ben's Game" moved to Prego Ristorante, the actor began gambling with Ron Meyer, president of Universal Studios and the mogul behind the Bourne movie franchise.
Ironically, Meyer's daughter Jennifer is married to Spider-Man star Tobey Maguire, who gambled alongside Affleck in the most recent poker club at the centre of a multi-million legal challenge.
Article continues below advertisement
Maguire is now being sued for more than $311,200 by victims of Beverly Hills hedge fund manager, Brad Ruderman, who embezzled $25 million of investor funds and orchestrated a Ponzi scheme in a desperate bid to pay off his monster gambling debt to Maguire and others.
Despite Affleck and Meyer running in the same social circles, their poker games were anything but friendly, as Star has learned. The Hollywood honco's biggest winning hands came at the expense of the actor, who lost a hand to the tune of $400,000.
"Ben busted big," one player at the table on the night in question told Star. "He drummed up a giant tab, and then all of a sudden he disappeared from the game. He wasn't seen for months."
It left many in the ring to ask why the star just didn't pay Meyer. The source told Star: "He'd had a string of bad movies and didn't have any big projects on the horizon, and everyone was wondering, 'Is Ben broke?'
Article continues below advertisement
"But we knew that he couldn't stiff a businessman like Ron Meyer. That would be 'career over' in Hollywood. Suicide. Eventually, Ron got paid and Ben started turning up to the games again."
By that time, the games were now even bigger and being run by Molly Bloom, the sexy go-to girl for high rollers who gambled millions of dollars in her
clandestine games at luxury venues such as the Beverly Hills Hotel, the Four Seasons and the Viper Room on Sunset Boulevard.
EXCLUSIVE DOCUMENTS: Bob Safai Reaches Poker Ring Agreement
As Star previously revealed, Bloom, 33, was roughed up by two Eastern European "thugs" after fleeing Los Angeles to New York.
Sources told Star Bloom was targeted because her assailants, believed to be linked to the Russian mob, feared she was talking to New York-based federal authorities about the illegal ring.
Ron Meyer's rep had "no comment" when reached by RadarOnline.com.
Article continues below advertisement