Exclusive
Woman Paralyzed In Drag-Racing Crash Near Bieber Arrest Site Wants To Meet With Justin: 'I'm An Example Of What Can Happen'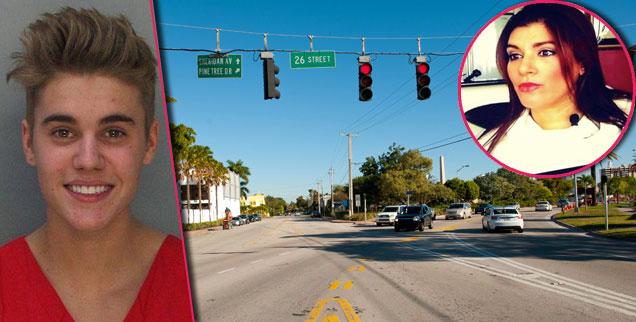 When Miami native Sabrina Cohen woke up to the news of Justin Bieber's arrest for drag racing and DUI, she was immediately transported back to the night nearly 22 years ago when she was paralyzed during a late-night crash at nearly the same spot.
"Within a heartbeat, it hit home on so many levels," Cohen tells RadarOnline.com. "My accident took place just minutes from this episode. We were going 90 in a residential area. There are so many parallels and similarities." Except for one: While Bieber walked away from his drag race, Cohen was paralyzed. Now, she says she wants to meet the troubled pop star to show him a living example of how his out-of-control actions could have dire consequences.
Article continues below advertisement
Cohen was just 14 in 1992 when she rode along with friends to a Miami Beach bash and ended up with a shattered spine when her driver raced out of control. Today, she says she wishes she'd have trusted her gut and asked the driver to slow down. "Your'e worried about not looking cool, but I'd be a lot cooler walking right now," she explains. "I wanted to look cool, and I get it."
Bieber's arrest took place "just minutes" from where Cohen's life changed forever. And so, the activist says, "I would to anything to have a moment with Justin and try to help him. I would love to share my story with him. And if even an inch of something was engrained in him to help him through this process, I would love it."
"I don't want to beat him up about it," she insists. "I would do anything to just reach out to him and say, I empathize with you and I want to help you. I want a clear message to him and to all teenagers out there, to say, let's focus on empowering you to trust your gut and intuition. You're living up to a bad boy image, but deep down you know it's not right."