Exclusive
Money Talks! Justin Bieber Getting Special Treatment From Immigration System, Claims ACLU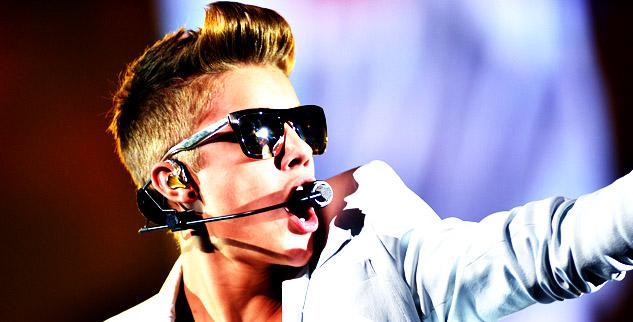 As Justin Bieber continues to rack up legal problems across the country, the American Civil Liberties Union is speaking out about how the Canadian citizen's cash and celebrity connections are keeping him from being deported from the U.S. -- for now, at least. Only RadarOnline.com has all the details on the allegations of Bieber's special treatment from the U.S. government.
On Thursday, Bieber was released from jail less than 12 hours after being arrested in connection with DUI and drag racing -- a quicker turnaround, the ACLU says, than other immigrants can often expect.
Article continues below advertisement
ACLU Policy Counsel Chris Rickerd tells RadarOnline.com, "The average person who's susceptible to this won't have the resources to get the legal representation that Bieber has" and could be indefinitely detained while ICE determines their fate independent of any criminal proceeding.
Rickerd explains, "When Bieber was arrested and booked, his fingerprints would have been shared with ICE. They would run his fingerprints and show that he was here on this work visa."
"What's really important for him right now," Rickerd says, "is he has to have the best criminal representation, to make sure any conviction he comes to doesn't jeopardize his ability to stay in the U.S. and work here."
"Someone with less means won't have the same leverage to bargain and won't have the same time with an attorney," Rickerd says. And since deportation is a civil charge, not criminal, those faced with it are not appointed public attorneys.
Article continues below advertisement
Rickerd explains, "People have to pay for their own attorneys, which is a disaster." In fact, he adds, "Many people don't even get a day in court for immigration, because the law is so strict about automatic deportations and automatic detentions."
Meanwhile, it appears, Bieber is getting off nearly scot-free -- for now. Compared to normal immigrants, Rickerd says, "It's a huge disconnect."
ACLU blogger Diana Scholl has launched an online campaign to draw attention to the issue. "If convicted, another immigrant in Bieber's situation would very likely languish in immigration detention before being deported," she explains. "That person -- like 84% of people in immigration detention -- would not have an attorney, let alone a high-priced one."
"While the media is focused on what will happen to Bieber," she writes, "let's instead focus on what will happen to all of the other immigrants who are detained and deported for lesser offenses than his."
As RadarOnline.com has reported, Bieber's ongoing felony vandalism investigation -- in addition to his most recent arrest for DUI -- could threaten his status in the U.S.