Exclusive
Who Knew Nik Even Had One? Richie 'Heartbroken' Over Marriage Woes, 'Desperate' To Fix Relationship With Shayne Lamas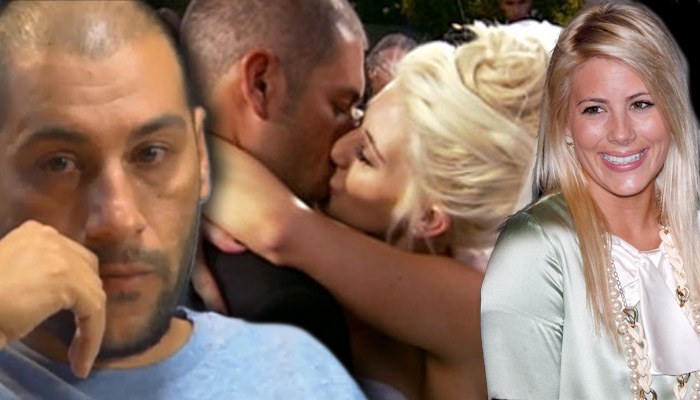 Article continues below advertisement
Now, a longtime buddy of Richie's has reached out to Radar, shedding light on the other side of the story -- as well as sharing their concerns for Nik's well-being and emotional state right now.
"I've known Nik since back in high school and although I'm the first to say what an a**hole he can be, I can also attest to the other side of him, the side that only his close friends and family get to see," the source says.
"Nik LOVES to put on a show, and be outrageous and confrontational and like he doesn't give a damn about anyone or anything aside from himself, and that is, admittedly, a part of him - but when it comes to the people he holds dear, his inner circle of friends, his family, his wife and his daughter, it's a whole different game.
"He is absolutely heartbroken over this situation right now with Shayne, and terrified he could lose her. He loves her and their daughter Press and is committed to making their marriage work.
Article continues below advertisement
"Nik knows that he's f**ked up, he knows he's been partying way too hard and that Shayne's feeling neglected and like she's just stuck at home with the baby while he's out having fun every night -- but as ridiculous as it sounds, the dude IS actually working -- he doesn't even drink alcohol unless he's being paid to!
"When Shayne got with him she knew what Nik was about, the act he puts on, all the 'bad boy bullsh*t' and she's been living pretty damn well off the money he earns from it. She's a sweetheart but she has got some serious issues of her own.
Article continues below advertisement
"I honestly, in the years I've known Nik, have never seen him this down and despondent about anything -- even that dumb Sara Jones defamation lawsuit where he stands to possibly get totally wiped out financially. The dude is down deep, and I'm worried about him. He's popping Xanax like candy because he is so stressed he can't breath and he can't eat. Nik's a wreck right now."
Meanwhile, when reached for comment, Richie told Radar, "I'm sick to my stomach right now. I just want to talk to Shayne and work through this -- together. I love her."
radar_embed service=youtube src="https://www.youtube.com/embed/hxqwBtMJ5aY" width="560" height="315"