Exclusive
Nik Richie Slams Courtney Stodden: 'She's Obsessed, It's Obvious She Worships Me!'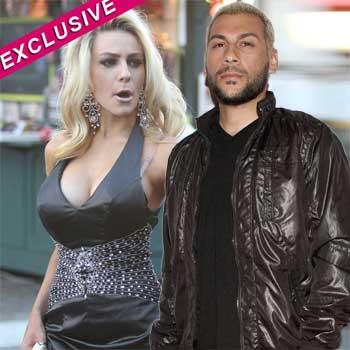 The bitter feud between Nik Richie and Doug Hutchison will not be dying out any time soon!
As RadarOnline.com exclusively reported, on Saturday Hutchison's 18-year-old wife, Courtney Stodden called for Richie to fight her 52-year-old husband. "My hubby challenges Nik to a street fight. Is he man enough to accept? Let's see how tough he is w/out a keyboard in his hands!!" She tweeted.
Richie, the outspoken founder of thedirty.com declined the offer however and is now speaking out against Stodden, telling RadarOnline: "Courtney is so obsessed. It's obvious she worships me considering she has changed her entire image to emulate my wife."
Article continues below advertisement
As we previously reported, Doug and Nik have been butting heads throughout their appearance on Couples Therapy, with Nik branding the Green Mile actor a "child molester" for marrying Stodden when she was only 16 years old.
And Nik is not backing down, sending a message to Hutchison via RadarOnline.com: "Doug at least when your wife finds the next best thing you can always bang her Mom," he says.
Ouch!