Doug Hutchison Challenges Nik Richie To A Street Fight!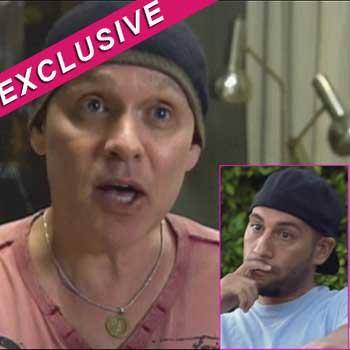 The war of words between Couples Therapy costars Doug Hutchison and Nik Richie went into overdrive on Saturday.
"My hubby challenges Nik to a street fight - Is he man enough to accept? Let's see how tough he is w/out a keyboard in his hands!!" Hutchison's busty bride Courtney Stodden , had previously called the 52-year-old Hutchison "a child molester" for marrying the teenage Stodden, and Doug seems to want to get even.
Article continues below advertisement
But Richie wasn't taking the bait.
"Ah," he tweeted back, "sorry kiddo I don't fight desperate has beens who are into family incest."
That last bit was a nasty reference to Courtney admitting she sometimes calls Doug "dad."
And it seems that wants to see the fight happen! She goaded Nik with "Not man enough, ay? Convenient excuse - Nik's a chicken! HA! xxx"
I Swear It's Real! 10 Stars Who've Denied Plastic Surgery, Despite The Rumors