Exclusive
'Teen Bride' Courtney Stodden's Parents Divorcing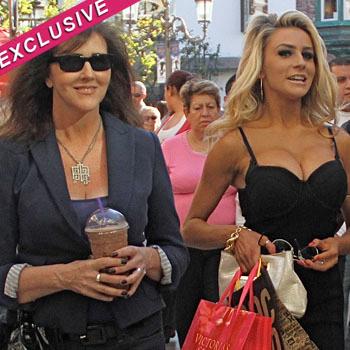 Article continues below advertisement
"Alex and Krista haven't spent any time together in the last year. In fact, they've lived separate lives for several years," a source close to the family tells RadarOnline.com.
"They've grown apart, and they are going to go in their own directions."
When 16-year-old Teen Bride Courtney married her 51-year-old actor boyfriend Doug after meeting him on-line, both of her parents offered their support for the unconventional union.
"Courtney is one of the most level headed girls out there, and I'm not just saying that because she's my daughter. Doug is the nicest man I've ever met in my life," Alex said at the time.
Her mother Krista moved to Los Angeles after Courtney's wedding and has been her manager for the last two years, but the distance caused a strain in her own marriage.
Courtney's dad remained in Washington state and their long distance relationship proved too difficult for the couple.
Article continues below advertisement