Exclusive
16-Year-Old Bride's Husband Doug Hutchison: 'I've Been Hacked!'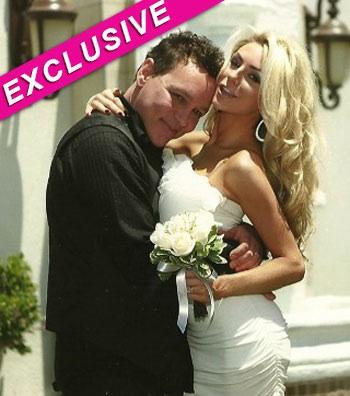 - RadarOnline.com Senior Reporter
The husband of 16-year-old bride Courtney Stodden wants to set the record straight – his online accounts have been hacked and he is not sending nasty emails.
Doug Hutchison exclusively told RadarOnline.com that all of his email accounts were "corrupted or compromised," and he is trying to get the message out that someone else is pretending to be him.
"I was hacked, and anyone that is receiving questionable emails that are rude, blatantly crude or are saying we want money, please know that they are not from me," Doug implored.
Article continues below advertisement
He went on to say that he's even bought a new computer in case the hacker somehow had access to his old one.
RadarOnline.com received a tip that people were receiving threatening and rude emails from Hutchison, who denied they were sent by him.
"I've changed my password, my security question, nothing seems to work," Doug said. "So I surrendered - I cancelled all of my AOL accounts that I've had for 13 years.
"I haven't been sending any of those emails. I'm doing everything in my power to protect myself from this malicious hacking and it has been a nightmare to scramble to fix the damage they're trying to do."
The one thing that isn't a nightmare for Hutchison though is his relationship.
"Married life is divine with Courtney," he told RadarOnline.com. "We are still so absolutely in love and enjoying the ride together. We will be doing it until the day we die and beyond."