Exclusive
16-Year-Old Bride Did NOT Have Boob Job, Says Plastic Surgeon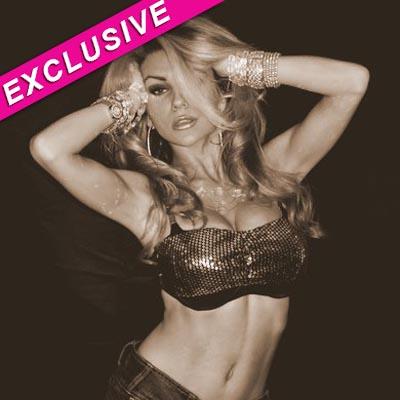 By Alexis Tereszcuk - RadarOnline.com Senior Reporter
Hollywood's infamous 16-year-old bride, Courtney Stodden, has received a lot of attention since marrying 51-year-old actor Doug Hutchison, but her curvaceous figure is also raising eyebrows.
Courtney has blonde bombshell good looks that many people are calling fake, so RadarOnline.com spoke exclusively with a plastic surgeon who examined her to get the the bottom of the case.
Article continues below advertisement
Dr. Gabriel Chiu, a board certified plastic surgeon from Beverly Hills Plastic Surgery Inc. who has performed more than 10,000 breast surgeries, examined Courtney on July 6 and told RadarOnline.com: "In my professional opinion Courtney Stodden does not have implants. Her breast are 100 per cent natural and organic."
Accompanied by her husband, Courtney allowed Dr. Chiu to perform a complete exam on her and gave the doctor permission to reveal his findings to RadarOnline.com.
"I did four tests to determine that she has not had breast implants," Dr. Chiu said. "I looked and carefully examined the four areas where someone would normally have a scar from surgery - the armpit, aureole border, the belly button and the fold under the breasts, and Courtney did not have any scars. If you know how to look for the scars you can find one and I did not find a scar.
"I did a breast examination and Courtney's felt like normal breasts. If someone has implants either below or on top of the muscle you can squeeze and felt the implant moving around but I did not feel implants in Courtney.
Article continues below advertisement
"There is a test where a patient holds their palms in front of their face and pushes their palms together. If there are implants they will rise, but when Courtney did the test, her breast did not rise. No implant was identified.
"When a person with implants lies down the implants will stay perky, they won't fall and if they're put in through the armpit they will ride up but when Courtney laid down neither happened. Her breasts fell like natural breasts do."