Exclusive
Dad of 16-Year-Old Bride Says 51-Year-Old Husband Is 'Nicest Man I've Ever Met'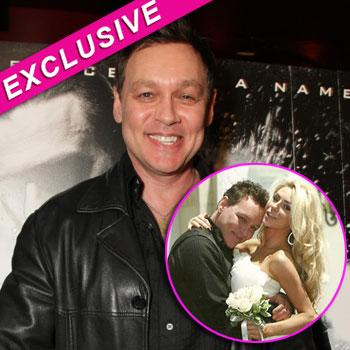 RadarOnline.com Staff Reporter
How do you top a Sweet Sixteen party? With a wedding!
When 16-year-old pop singer Courtney Alexis Stodden decided to marry a man 35 years her senior, she needed permission from her parents - and she got it – gladly.
In fact, Courtney's father, who at 47 is four years younger than his new son-in-law, even went so far as to tell RadarOnline.com that: "Every father can only pray to have such a man behind their daughter."
Article continues below advertisement
In an exclusive interview, her father Alex Stodden (Courtney's middle name is a tribute to her dad) told RadarOnline.com that she had his full approval to walk down the aisle.
"Courtney is one of the most level headed girls out there and I'm not just saying that because she's my daughter. Doug is the nicest man I've ever met in my life," Alex said of his 51-year-old son-in-law, who tied the knot with his daughter in Vegas on May 20.
Alex, and Courtney's mother Krista Stodden are currently on their way to Los Angeles to spend time with the teenage bride, who is living with her husband Green Mile actor Doug Hutchison in the Hollywood Hills.
As RadarOnline.com previously reported, Courtney's mother Krista also gives her seal of approval, saying she and her husband were "totally supportive of this marriage."
Krista also said her daughter was a "good Christian girl," who was a "virgin when she married Doug." The proud mom also slammed reports that her daughter has had plastic surgery: "She is a beautiful girl. She has real breasts, real lips, she's not plastic."