I Swear It's Real! 10 Stars Who've Denied Plastic Surgery, Despite The Rumors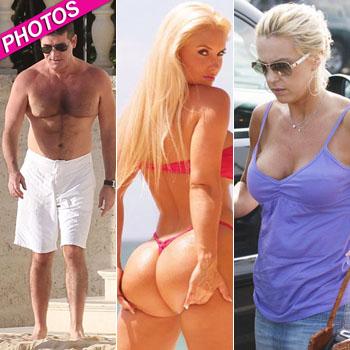 Don't believe the gossip!
Rumor has it that these Hollywood stars went under the knife and altered their beautiful faces and hot bodies, but they one-hundred percent swear that they didn't – at least not the surgery in question! RadarOnline.com has photos of 10 stars who have battled plastic surgery rumors, but insist that they are false.
Ice-T's curvy wife Coco totally cops to getting a boob job in her younger years, but when it comes to her fantastically large backside, the reality star has slammed surgery speculation. Bethenny Frankel even examined her talked about tush on her talk show Bethenny and confirmed the authenticity of Coco's highly hyped asset.
Article continues below advertisement
Who me, cheeky? Ashley Judd faced plastic surgery banter when she stepped out in April 2012 looking fuller in the face, and despite several experts stating that she appeared to have gotten a little added padding, the actress denied going under the knife. The actress took to her blog on The Daily Beast to state that steroids she was taking for an undisclosed illness caused her new look.
Katy Perry and Elizabeth Hurley have both faced boob job rumors, but the top heavy beauties both insist that they are naturally endowed.
And Kate Gosselin may have undergone a tummy tuck on the air of Jon & Kate Plus 8, but the reality star swears that she didn't get breast implants.
Which other stars have battled plastic surgery rumors? Find out by clicking here.