Exclusive
From Pretty To Puffy: Ashley Judd Has Fattened Her Face With Fillers, Says Expert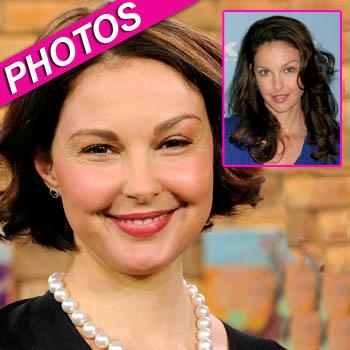 Article continues below advertisement
"Ashley Judd's wrinkles are Missing," celebrity plastic surgeon Dr. Anthony Youn, who has not treated the star, told RadarOnline.com in an exclusive interview. "I am flabbergasted that she appears to have changed her face like this."
The Kiss The Girls star unveiled her new hamster-cheeked look on The Marilyn Denis Show in Toronto, Canada on Monday, where she was promoting her new TV show, Missing. Although her famous figure is looking more curvaceous than normal, the weight gain can not explain the extreme puffiness.
"I suspect that she's had a good dose of Botox in her forehead to smooth it and injections of fat into her cheeks to plump them up," he went on to explain.
"Ten years ago Ashley had some of the best cheeks in the business. Unfortunately, now they look too puffy. Hopefully they're swollen from a recent treatment and will settle down soon," he concluded.
Judd, who is married to race car driver Dario Franchitti, joins the growing list of celebrities who have gone to extremes with fillers and ended up looking like they are storing nuts for winter.
Article continues below advertisement