Exclusive
Fresh-Faced Tara Reid Has Aged In Reverse, Says Plastic Surgery Expert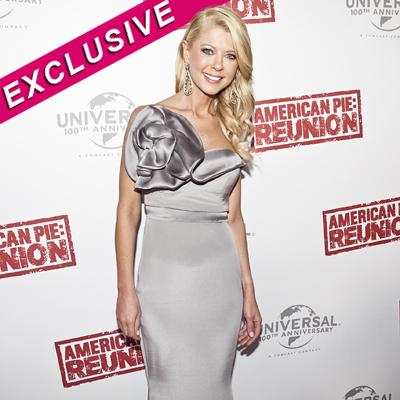 By Debbie Emery - RadarOnline.com Reporter
After becoming more famous for her botched plastic surgery and hard-partying than her sporadic movie roles, Tara Reid has made a refreshing comeback as a beautiful blonde again, and RadarOnline.com has exclusive details on her stunning transformation.
When she stepped out on the red carpet at the Australian premiere of American Reunion on Wednesday night, the 36-year-old actress catapulted herself onto the best dressed list after years of being relegated as a style trauma.
Article continues below advertisement
Her wardrobe malfunction-free floating silver gown certainly helped, but it was the American Pie star's flawless face and bombshell body that really caught the crowd's attention down under.
"Tara looks amazing! She appears to have aged in reverse," said celebrity plastic surgeon, Dr. Anthony Youn, who has not treated the star, in an exclusive interview with RadarOnline.com.
"Her face is soft and full, her skin is fabulous and she has a fantastic figure. I suspect that she may have had some help from her plastic surgeon, and he did a great job.
"It appears that she may have visited him again for some filler injections in her cheeks and wrinkle lines, Botox to smooth her forehead and a Vi Peel to remove sun spots, solar damage, and tighten her skin," explained Dr. Youn.
"Whatever Tara has done, she should keep doing it," he added.
Troubled Tara has not been afraid to open up about her past plastic surgery nightmare after a bad boob job and messy liposuction left her horribly scarred and scared to go under the knife again.
Article continues below advertisement
"I became known as having the ugliest breasts in the world," Reid lamented in 2006, according to MSNBC.com.
She finally plucked up the courage to get it addressed and went to Dr. Steven Svehlak of Sunset Cosmetic Surgery, who gave her a body makeover by fixing her breast implants and performing lipo-sculpting to smooth irregular contours from her first liposuction.
"I feel like a girl again," Tara said afterwards. "I walk out of the shower now and it's like, 'wow I'm back.'"