Drunk As A Skunk? 10 Celebs Looking Totally Wasted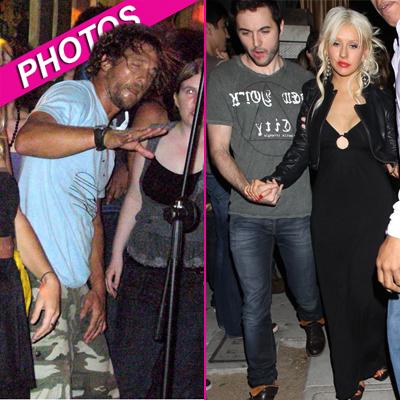 Lifestyles of the rich and wasted!
Hollywood's hottest stars love to party… sometimes a little too hard. RadarOnline.com has photos of 10 celebrities who appear to have crossed the line from a little bit buzzed to totally wasted.
It's no secret that Lindsay Lohan has enjoyed more than her fair share of wild nights on the town. The scandalous starlet, who has spent quite a bit of time over the last few years paying for her party fouls in the form of time behind bars and community service, has been snapped looking far from sober on several occasions -- including this one!
Article continues below advertisement
Before Matthew McConaughey became a devoted dad, he was one of Hollywood's hardest partying bachelors! The hunky star loved hitting up the hottest clubs and having a few too many cocktails, and wasn't embarrassed about his wild ways.
It should come as no surprise that Courtney Love and Paz De La Huerta are party pals. Both the Boardwalk Empire bad girl and the Hole singer are known for their wild ways, and have been caught in the act in not-so-flattering photos.
What other Hollywood stars have been snapped looking totally drunk? Find out by clicking here.