Lil Kim Has 'Transformed Into A Different Person' Says Expert, 'Her Nose Is Like A Popsicle Stick'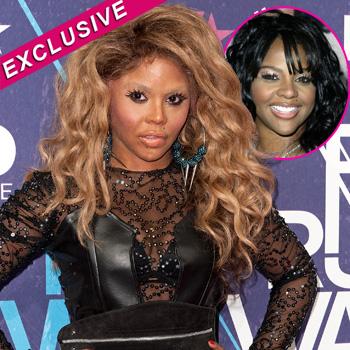 By Debbie Emery - RadarOnline.com Reporter
Rapper Lil Kim used to make headlines for her outrageous fashion choices and over-the-top style, but the 37-year-old hip hop star is now shocking fans with a totally different kind of makeover, and RadarOnline.com has exclusive details on her tragic transformation.
When Kim attended the Rip the Runway 2012 show in New York City on February 29, her distorted features made her barely recognizable as the pretty petite girl who first rose to fame in Junior M.A.F.I.A., shocking everyone who saw her.
Article continues below advertisement
"Lil Kim looks like a big mess. Her face and body appear to have transformed into a different person entirely," celebrity plastic surgeon Dr. Anthony Youn, who has not treated the star, told RadarOnline.com in an exclusive interview.
"I suspect that she's had a lot of plastic surgery, including a nose job (or more than one) that's thinned her nose to the proportions of a popsicle stick.
"Her face appears contoured and has a waxy sheen. It appears that she's undergone injection of fillers as well," Dr. Youn revealed.
When it comes to the 4'11" Crush On You rapper's once fabulous figure, the esteemed plastic surgeon thinks she could have tampered with nature there as well to add some Kim Kardashian like curves.
"Her body is much more curvy, and could have undergone enhancement with solid silicone buttock implants. Her overall appearance makes me concerned that she has a serious body image problem," revealed Dr. Youn.