All About Injections! How Stars Get Flawless Faces Without Going Under The Knife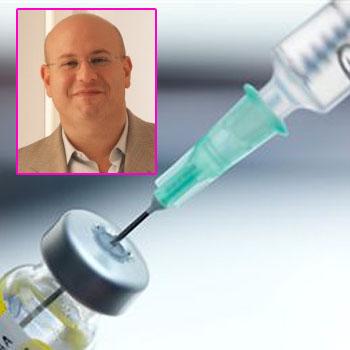 Article continues below advertisement
RadarOnline.com: What are the biggest mistakes you have seen on celebrities with Botox/fillers?
DR. KASSABIAN: Too often, people think that more looks better. With Botox and fillers, the key is to start off doing it little by little so that it looks more natural and allows for you to have your natural facial expressions. I pay close attention to each individual's own areas of concerns and target those areas to give them a refreshed look. However, it is important to note that injectables are not a substitute for surgery. They are used to compliment surgeries targeting specific areas of concern or to be used for those that are just experiencing the early stages of aging and may not be a candidate for surgery. Every person is different and some may benefit more from an eyelift or facelift.
RadarOnline.com: Are there a lot of celebrities who claim they have never used Botox that you think really do?
DR. KASSABIAN: My belief is that the best plastic surgery is where you cannot tell anything has been done. This is the same for Botox and fillers. Botox and fillers are used for fine lines and wrinkles and adding volume. With the right technique and skills, a patient can look more youthful
without any of the usual telltale signs. I am sure there are a lot of celebrities not talking about it, but that is my job to make sure they don't have to.
Article continues below advertisement
RadarOnline.com: What is the key to getting a natural look using Botox/fillers?
DR. KASSABIAN: The key to getting a natural look with Botox/fillers depends on the skill, technique, experience and education of the cosmetic surgeon. Botox and fillers have to be used in synergy to obtain the optimal and most natural results. Look for a board certified cosmetic surgeon to assure that
you get the best treatment. Also, it is important to note that treatments should be started early to prevent deeper wrinkles and subsequently more involved treatments. For optimal results, most wrinkle smoothing treatments like Botox should be done on a routine schedule of 3-4 times a year.
RadarOnline.com: Do you have any unconventional techniques with Botox/fillers?
DR. KASSABIAN: Utilizing all of my years of experience and continuous research into new medical breakthroughs, I have developed a special technique for all of my injectable treatments to assure natural looking results for all of my patients at Lift Md Aesthetics®.
RadarOnline.com: What are a few services with injectables that you offer, that people may not know about?
Article continues below advertisement
DR. KASSABIAN:
The Mini Eyebrow Lift
Nose Tip Lift with Botox for droopy nose
Corner of the Mouth Lift with Botox and filler
Necklift for neckbands with Botox
Ear with filler for Aging Ears
Hand Treatments
Migraine Headaches
RadarOnline.com: Do you think people are starting with injections/plastic surgery too young? If they do, will it have any negative long-term affects for them?
DR. KASSABIAN: I think it is important to understand that both Botox and fillers can be very powerful preventative treatments. This means that there is not a specific age recommended. Some of us use more expression and therefore are more prone to getting certain lines and wrinkles. As far as
plastic surgery, I have seen lives change dramatically with a surgery. This type of positive transformation can be really rewarding for a person and can make a positive impact on their life at a young age. Each case is different and I treat all of my patients as individuals so I can find the best and
healthiest solution for them.
RadarOnline.com: What is the biggest misconception about Botox?
DR. KASSABIAN: A lot of people confuse Botox with fillers. Botox is a muscle relaxant like Dysport or Xeomin. It is used to lessen fine lines and wrinkles. Fillers are designed to fill in lines, and add volume such as lips or cheeks. Common fillers that are used are Juvederm, Restylane, Perlane. These products also stimulate collagen growth, to some extent, in the areas injected and because of this the effect can last longer. Products such as Sculptra and Radiance are considered even stronger collagen stimulators.