Exclusive
AUDIO: Ashley Judd Says Family Not Upset Over Tell-All Memoir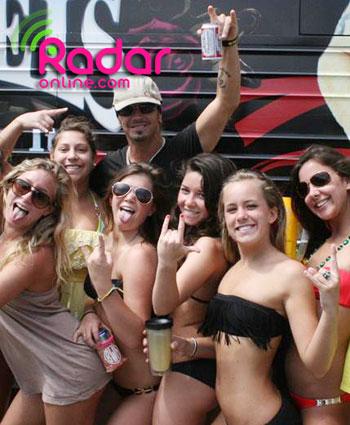 Ashley Judd had shocking things to say about her mother and sister in her new memoir, but in a new radio interview the actress says they're not upset about it.
You can hear the audio on RadarOnline.com.
In her tell-all book, All That Is Bitter & Sweet, Ashley detailed a childhood filled with abandonment, sexual abuse and uncertainty.
"I loved my mother, but at the same time I dreaded the mayhem and uncertainty that followed her everywhere...I often felt like an outsider observing my mom's life as she followed her own dreams," Ashley wrote.
Article continues below advertisement
The release of her book has lead to reports that her sister, Wynonna, and mother, Naomi, are upset about the family secrets being spilled and the light being shed on them - but in a radio interview with WBAL in Baltimore, Maryland, Ashley says that's not the case.
"That's actually not true... I'm abstinent from all press and media about myself for precisely that reason," Ashley said.
"It works really well because it's none of my business what people think of me. I'm absolutely powerless and have no control over what the media does... My mother and sister are beautiful, charismatic, likable, funny people."
Ashley admits to being unprepared for how people would receive her book and the backlash that would follow.
"I don't mind being called a fool about it because I really didn't expect it," Ashley said.
"With regard to the book coming out I have been wholly unprepared for the two or three chapters about my back story presently dominating the media narrative in a book which is really about international human rights, public health, and is based on diaries that I've been keeping since 2004 visiting slums and brothels."
Article continues below advertisement
The 42-year-old Kentucky native not only had words about her family in the memoir, but ripped into rap and hip-hop artists such as P. Diddy and Snoop Dogg, with their "insanely abusive lyrics and depictions of girls and women" as "the root cause of poverty and suffering around the world."