EXCLUSIVE: Mystery Deepens Around Katy Perry Tell-All Book -- Written By Family Member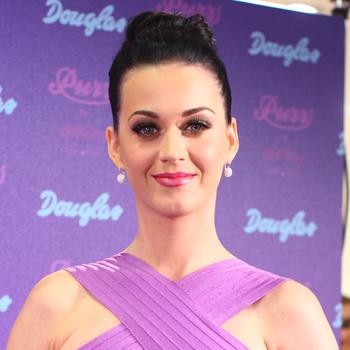 It has been reported that Katy Perry's mother, Mary has penned a 'tell-all' book about her famous daughter – but if she has, Perry's parents are not spilling a word about it – for the moment.
In fact, Katy's ultra-religious father, Keith Hudson is staying totally mum on the subject, RadarOnline.com has learned.
The couple, who run Keith Hudson Ministries in California, are reportedly ready to shed new light on Katy's rise to stardom and the effect it had on them personally and their Christian beliefs.
Article continues below advertisement
It's understood that the pair has questioned some of her career choices that they believe have had both negative and positive impacts on their ministry.
Keith Hudson told RadarOnline.com: "We have been inundated with calls on this subject and we are not going to comment on any book release.
"That's all we have to say on this topic at the moment."
The 26-year-old singer is married to reformed drug addict Russell Brand.
Before finding fame and fortune, Perry, who has a Jesus tattoo on her wrist, released a self-titled gospel album in 2001, as Katy Hudson, which failed to take off.
But the perky performer went on to find international fame through the single I Kissed A Girl and is known for her cleavage baring and sexy outfits which are in direct opposition to her parents' strict religious beliefs.
The New York Post reported that her parents had been touting a memoir to publishers that would be written by Mary Hudson which would be "a hell of a story" dispelling a lot of the rumors surrounding their daughter.
Article continues below advertisement
Ironically, one of Keith Hudson's latest blog postings on his Kate Hudson Ministries website entitled Prophecy Delayed But Not Denied blasts living a scandalous lifestyle.
It states: "Do you ever wonder why it takes so long to get a prophecy fulfilled? You may have had a great prophetic word years ago and it has never come to pass. Someone else you know has a prophetic word and theirs comes to pass in six weeks. There are reasons for that - one can be that you have never been prayed that word through, another is that you are offended at something or somebody, and this offense has been holding your blessings back.
"The word 'offense' is translated from the Greek, 'Skandalon' which means scandalous. When you have offense in your spirit it is hard for you to rise higher in your life. Get your attitude right and God will take care of the rest. Start your day out with saying 'Yes, Lord!' because there will be something He asks you to do today that you will not want to do. Abraham staggered not at the promise of God but gave glory to God... 'he grew strong and was empowered by faith as he gave praise and glory to God.' (Rom 4:20 AMP).