Ashley Judd Explains Puffy Face: It Was Steroids Not Surgery!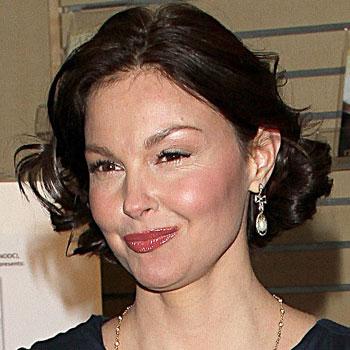 Article continues below advertisement
"When I am sick for more than a month and on medication (multiple rounds of steroids), the accusation is that because my face looks puffy, I have 'clearly had work done,' with otherwise credible reporters with great bravo 'identifying' precisely the procedures I allegedly have had done," Judd wrote in a post on The Daily Beast.
After the pictures surfaced of her with a fuller face, Judd's rep released a statement saying that she was suffering from a "sinus infection."
"Ashley has been battling an ongoing, serious sinus infection and flu. Therefore, Ashley has been on a heavy dose of medication to overcome it so she could get on a plane and travel to Toronto and New York to fulfill her commitment of completing four consecutive days of press to promote her new show Missing," Cara Tripicchio said.
The daughter of Naomi Judd continued her denial of surgery, going on to explain that the reason she doesn't look older is because her skin is "nearly flawless."
Article continues below advertisement
"When my skin is nearly flawless, and at age 43, I do not yet have visible wrinkles that can be seen on television, I have had 'work done,' with media outlets bolstered by consulting with plastic surgeons I have never met who 'conclude' what procedures I have 'clearly' had. (Notice that this is a 'back-handed compliment,' too—I look so good! It simply cannot possibly be real!)" She wrote.
Ashley also slammed reports that speculated that her marriage is in jeopardy.
MORE ON:
hollywood happenings
"When I have gained weight, going from my usual size two/four to a six/eight after a lazy six months of not exercising, and that weight gain shows in my face and arms, I am a 'cow' and a 'pig' and I 'better watch out' because my husband 'is looking for his second wife.' (Did you catch how this one engenders competition and fear between women? How it also suggests that my husband values me based only on my physical appearance? Classic sexism. We won't even address how extraordinary it is that a size eight would be heckled as 'fat.')"
Article continues below advertisement
Ashley wrote that she has never read her own press but felt that this issue was too big to ignore and explained why she was speaking out now.
"I choose to address it because the conversation was pointedly nasty, gendered, and misogynistic and embodies what all girls and women in our culture, to a greater or lesser degree, endure every day, in ways both outrageous and subtle. The assault on our body image, the hypersexualization of girls and women and subsequent degradation of our sexuality as we walk through the decades, and the general incessant objectification is what this conversation allegedly about my face is really about," she said.