Ashley Judd's Rep Denies Plastic Surgery, Blames Sinus Infection For Puffy Face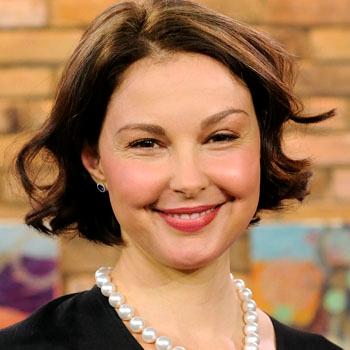 Just another day of Hollywood plastic surgery scandals!
After raising eyebrows with her much fuller face during an appearance on The Marilyn Denis Show in Toronto this week, Ashley Judd's rep has smacked down speculation that the Missing star has gone under the knife – and RadarOnline.com has the details.
"For the record, this is unequivocally not true," Cara Tripicchio, Judd's rep, told E! News. "Ashley has been battling an ongoing, serious sinus infection and flu. Therefore, Ashley has been on a heavy dose of medication to overcome it so she could get on a plane and travel to Toronto and New York to fulfill her commitment of completing four consecutive days of press to promote her new show Missing."
Article continues below advertisement
"Thanks to all asking how I've been feeling, still very sick (flu + viral infection in sinuses = wicked) but staying positive & having fun," the actress Tweeted on Wednesday.
However, plastic surgeon Dr. Anthony Youn, who has not treated the star, told RadarOnline.com in an exclusive interview that it wasn't just Ashley's puffy cheeks that grabbed his attention.
"Ashley Judd's wrinkles are missing," he opined. "I suspect that she's had a good dose of Botox in her forehead to smooth it."