Emmanuelle Beart Launches Anti-Plastic Surgery Campaign After Botched Jobs Destroyed Her Looks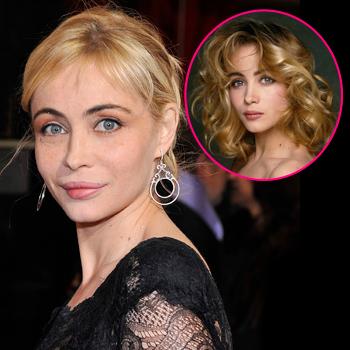 Emmanuelle Beart is one of the several Hollywood stars who has gone under the knife --and lived to regret it.
After years of plastic surgery speculation, the Mission Impossible star recently confirmed to Le Monde that she was the victim of a botched lip enhancement procedure, revealing the horrors of her plastic surgery disaster.
"I had my mouth done when I was 27. It was a botched job," the 48-year-old French star revealed about her trout pout. "Obviously, if I had liked my mouth I wouldn't have had it re-done."
Article continues below advertisement
Beart, who was discovered in her teens by Robert Altman, was considered one of the most beautiful woman of her time, going on to make a name for herself in movies such as Manon des Sources, Date with an Angel and alongside Tom Cruise in 1996's blockbuster movie Mission Impossible.
"If a man or woman has something redone it is because he or she can no longer live with that part of their body, it is no longer bearable," she explained about the desperation of a plastic surgery candidate. "Either they get help and find the strength to fight the need to have plastic surgery or they proceed with the act."
"It is a grave act in which you don't necessarily foresee all the consequences," she continued. "Just the idea of an injection these days devastates me. So I don't know how I will get through these stages of middle and old age."
"It is not easy to grow old in this business, when you are a woman above all, in the cinema."
To find out which other Hollywood stars haven't been happy with their plastic purchases, click here.