Butt Implant Fake Doctor Arrested, Faces New Charges As More Victims Come Forward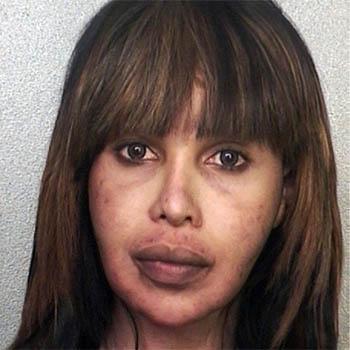 Article continues below advertisement
As RadarOnline.com previously reported, the Miami, Florida native was busted last November when a transgender victim came forward revealing the hideous side effects that she had suffered allegedly at the hands of Morris, who was charged with practicing medicine without a license and causing serious bodily harm.
Following her release on bail, investigators have been building an even bigger case against the 30-year-old, her former patient Rajee Narinesingh told RadarOnline.com in an exclusive interview.
"The detectives have been in contact and tell me there have been a number of people who have come forward since I went public," she revealed, adding, "I am more hurt than I have hate for her, I know she is going to pay as I am a firm believer in Karma. I feel betrayed, I thought I could trust her."
The latest accusers are Lournise Linton, 41, of Tampa; Ophelia Parker, 36, of Vero Beach; and Tiffany Kennedy, 36, of Lauderhill, reported the Miami Herald.
Article continues below advertisement
Linton and Parker allege that they both met Morris at a Motel 6 on May 26, 2009, where she arrived dressed for the part in a nurse's outfit complete with gloves and a photo I.D. The ruse grew less convincing, however, when they noticed the so-called silicone filler was being stored in a Pedialyte bottle.
One victim became concerned when she couldn't remove the cotton ball placed over the injection area due to the Super Glue that was used to seal the wound.
The trio of victims all paid between $1,000 and $4,000 for the potentially deadly shots, which left them with painful side effects and horrifying rock-hard disfigurements.
"I looked like the elephant woman," Narinesingh told RadarOnline.com about her experience at the hands of Oneal. "There were three huge tumor like nodules on the side of my face."
After turning herself in on Monday, Morris now faces charges of practicing medicine without a license and practicing medicine without a license resulting in serious injury. The trial is scheduled to begin next month.