Say Cheese! Even More Bad Photos Of Stunning Celebrities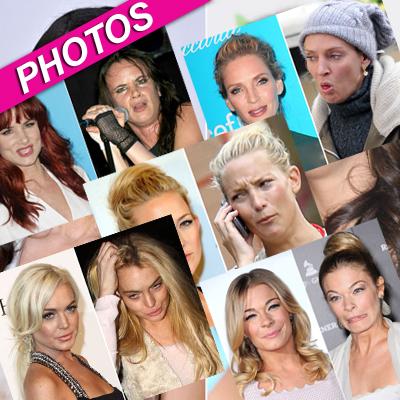 Article continues below advertisement
Does Khloe Kardashian have a twin sister? Former OC star Mischa Barton isn't always photogenic, but when we saw a photo of her looking drastically like a Kardashian, we had to do a double take.
Someone must have said something really bizarre to LeAnn Rimes, to force her to make such a funny face! The country singer was snapped looking not her very best on a red carpet.
And sometimes a hard night of partying can take its toll on camera! Lindsay Lohan, who is no stranger to the nightlife, has been photographed several times not looking her very best.
Which other stars have taken really, really bad photos? Find out by clicking here.