Exclusive
Nik Richie 'Inundated With Fan Mail' Since Romantic Couples Therapy Proposal To Shayne Lamas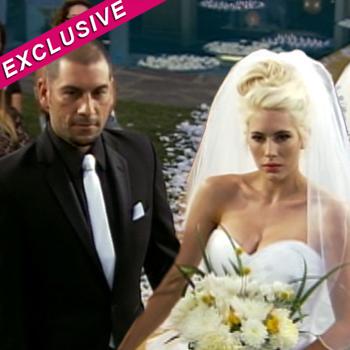 Article continues below advertisement
"It's totally crazy but since that episode of Couples Therapy aired Nik has been inundated with fan mail from women," the source says. "Some of the emails he's received are pretty racy and sexually graphic and a lot of women have been sending naked photos and super sexy bikini shots.
"It's causing real friction between Nik and Shayne as she's not happy about all these women throwing themselves at her husband, she thinks it's really insulting to her. Plus, one of their major issues between them has always been trust -- Shayne has a tendency to get jealous and Nik always had a well-earned playboy reputation before settling down and getting married.
"It doesn't help either that Nik can be a complete a**hole at times and he's just been laughing about the whole situation. But then, it is pretty funny -- literally overnight Nikwent from being the most hated man on the internet to being adored by millions of hopeless women trying to find a husband like him!
"Nik's romantic proposal to Shayne and the loving vows he wrote appear to have really hit a note with a lot of women, seems there's a whole bunch of girls that just love a bad boy with a romantic side...personally, knowing Nik as well as I do, all I can say is be careful what you wish for!"