Nik Richie Apologizes (Sort Of!) For Calling Courtney Stodden's Hubby Doug Hutchison A 'Child Molester'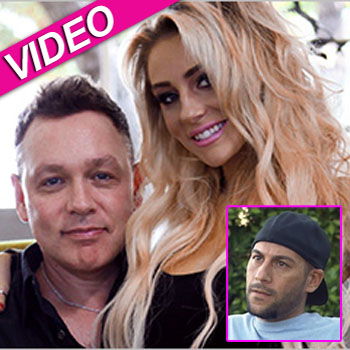 Article continues below advertisement
"I don't want to judge you for your actions, in this house it is none of my business," Nik, the founder of website The Dirty, says to Doug.
"I apologize for calling you…. in a derogatory way…. what I said was a 'child molester.' I'm apologizing now for saying that because maybe it came off as a little harsh but I still think it is a form of statutory rape."
As RadarOnline.com previously reported, Doug threatened to "kick Nik's ass" after he made the comment about his relationship with his Teen Bride, but Nik doesn't really back down.
"It's just not right dude," Nik says and Doug explains that his marriage to Courtney isn't any different from marriages in France, Italy or the Middle East.
"It is hard for me to grasp between love and touching a child," Nik says to Doug.
By the end of their conversation Doug still isn't convinced that Nik was sincere.
"I'm not sure if this meeting with Nik is completely genuine, he did apologize for calling me a child molester but there is still a cool distance between Nik and I," Hutchison says.