Meet The Press! Shayne Lamas Announces Unusual New Baby name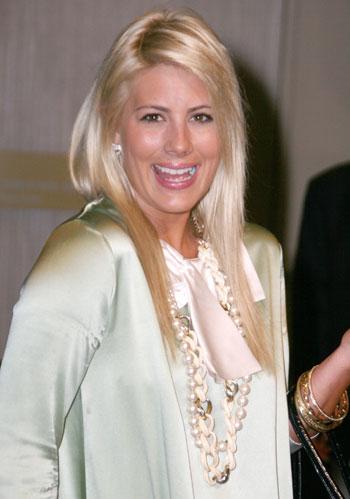 This is one baby name that is definitely going to make headlines!
Shayne Lamas has revealed that she and husband Nik Richie plan to name their first child Press, EOnline.com is reporting.
"Her name came to us at the beginning of my pregnancy because she was getting so much press," revealed Lamas, whose baby girl is due on November 11. "I think Press is a beautiful name, we're elated, little princess Press!"
Article continues below advertisement
"It started as a joke, her nickname was 'Press Baby,' but when we found out it was a girl, suddenly that was her name - her name was going to be Press!"
Lorenzo Lamas' daughter and her husband Richie, founder of racy website TheDirty.com, were married in Vegas in April 2010 after a seven-hour courtship.
In 2008, Shayne won the right to marry Matt Grant after getting the last rose in season 12 of The Bachelor. The made-for-TV hookup, however, didn't last.
Despite Lamas and Richie rushing down the aisle so quickly, the couple are delighted to be expanding their family and have even signed their unborn child up with a talent management agency.
"Press has been getting so many offers, more offers than me or my husband have ever gotten," Lamas told E! "People want to sign her and she' not even born yet!"
While Press is already a client of Z Group, the proud mom-to-be said her birth - on 11-11-11 - won't be a broadcast to the masses.
Article continues below advertisement
"I decided personally to keep her out of the whole reality world and keep the birth personal to me and my family," said 25-year-old Shayne.
As RadarOnline.com previously reported, Richie was originally hoping for a boy.
"If I have a girl I'll probably never talk to the kid, probably file for divorce," he joked when they announced they were expecting last April. "She'll have an eating disorder by age two."