Exclusive
Heading To The O.C.? Shayne Lamas Richie In Talks To Become Real Housewife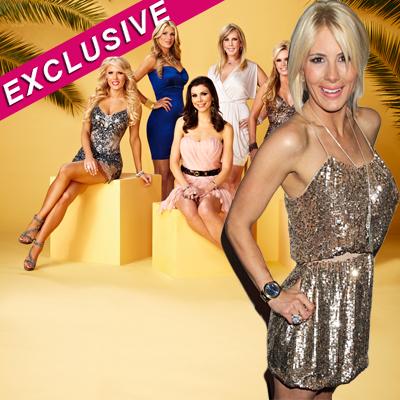 Is Shayne Lamas Richie heading to the O.C.?
Looks like a distinct possibility, as a Bravo insider tells RadarOnline.com exclusively that the stunning blonde is in talks to join the hit show The Real Housewives of Orange County.
"Shayne has been approached about joining the show," the network source says. "It's early days still and it's at the initial talks stage but there's a real interest in her joining.
Article continues below advertisement
"Shayne would be a great addition to the show. She's rich, glamorous and gorgeous, and she leads a fabulous life. Shayne has a great personality and it would translate perfectly on the show.
"Producers are very interested in Shayne, as well as her husband Nik, combined they lead a pretty interesting and fun life!"
Nik Richie, who married Shayne in 2010, after a whopping seven-hour courtship, is the founder of the racy website TheDirty.com and is no stranger to controversy!
As RadarOnline.com previously reported, Richie was sued by Cincinnati Bengals cheerleader, Sarah Jones, in 2009 after posting unflattering pictures of her along with allegations that she'd had sex with Bengals players and had two sexually transmitted diseases.
Richie was lambasted on national television, with both CNN's Anderson Cooper and ABC 20/20's Chris Cuomo attacking him on air. He was subsequently vindicated though when Jones, a school teacher, was indicted on charges of sleeping with one of her students.
Article continues below advertisement
Shayne comes from reality royalty, being the daughter of eighties TV star Lorenzo Lamas, who went on to star in his own show, Leave it to Lamas.
Meanwhile, it looks as if Shayne and Nik are already fitting right in with the Housewives crowd. An eyewitness tells RadarOnline.com the couple was spotted at the Wines by Wives event Tuesday night at the Lexington Social House, hobnobbing with O.C. favorite Tamra Barney!