Exclusive
Lindsay's Legal Woes Continue To Grow! Lohan's Bodyguard Subpoenaed To Testify At Lying To Cops Trial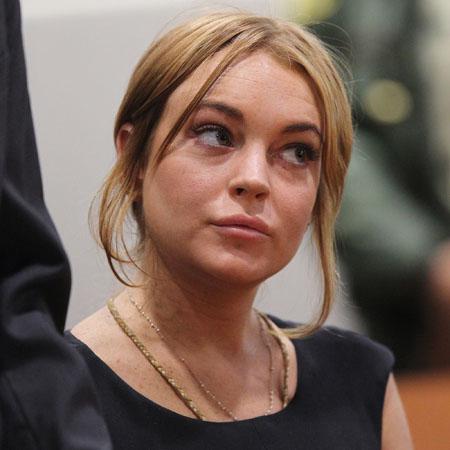 Lindsay Lohan's bodyguard, who was driving behind the actress' Porsche when it crashed into a cement truck last summer, has been formally subpoenaed to testify at the troubled 26-year-old's upcoming trial for allegedly lying to cops at the scene of the accident, RadarOnline.com is exclusively reporting.
"The bodyguard was following Lindsay's Porsche as she headed to work that day," a source tells Radar. "He was hired by the production company of the Liz & Dick television movie Lohan was working on to keep an eye on her and make sure she turned up to the set each day. Obviously, as he was right behind the car, he witnessed who was driving, and how the crash went down.
Article continues below advertisement
"He was also the person who drove Lohan to the hospital after the accident, so his testimony will be vital in establishing Lindsay's state of mind immediately after the crash and what exactly happened. The bodyguard is a reluctant witness and doesn't want to testify, but he has no choice in the matter now as he has been subpoenaed."
In addition to the bodyguard, sources reveal that several staff from the hotel where Lindsay was staying at the time of the crash have also been subpoenaed. It's expected they will testify that they saw Lohan get behind the wheel of the Porsche and drive away on the day of the crash.
Article continues below advertisement
If a plea deal is unable to be reached, Doyle is willing to step up and testify in court that his former employer was driving at the time of the crash, and NOT him.
"Gavin has been cooperating with prosecutors and will testify that Lindsay was driving the car that day. He will tell the truth because he has nothing to hide. He has been extremely concerned for her health and well being," a source previously told Radar.
Lohan's latest criminal trial is scheduled to begin on Monday, March 18. Even if she's acquitted, she could still go to jail for up to 245 days for violating probation in her past necklace theft case.