Exclusive
Lindsay Lohan's Attorney Hashing Out Plea Deal – Wants Compulsory Rehab Taken Off The Table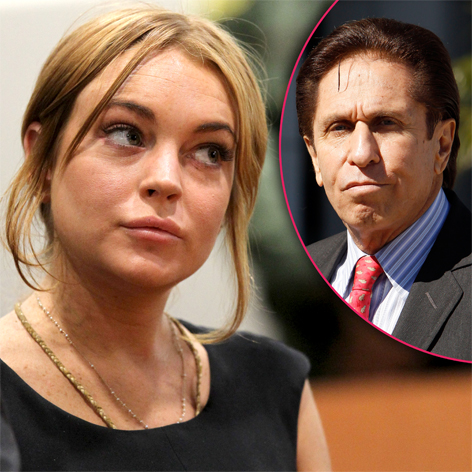 Lindsay Lohan's attorney is hashing out a possible plea deal in his client's lying to cops case — and it might not require the embattled starlet to go to rehab, which she has been adamantly opposed to, insisting she does NOT have a problem with drugs or alcohol, RadarOnline.com is exclusively reporting.
"A plea deal could be reached without Lindsay being forced to go into treatment," a source tells Radar. "Since she wasn't arrested or charged with crimes related to drugs or alcohol a plea deal requiring her to go to rehab isn't the only way a resolution can be reached. There are other possibilities including the options of Lohan undergoing extensive counseling and lengthy community service.
Article continues below advertisement
"Talks between Mark Heller, and the City Attorney's office are ongoing and both sides are hopeful a plea deal can be reached soon that is mutually agreeable."
As RadarOnline.com previously reported, the troubled 26-year-old has been arrested twice for DUI and cocaine possession and has already been to rehab a whopping FIVE times since 2007 — three times by court order.
In January 2007, Lindsay checked into Los Angeles Wonderland Center for a 30 day stay. She released a statement at the time which read: "I have made a proactive decision to take care of my professional health. I appreciate your well wishes and ask that you please respect my privacy at this time."
In June 2007, Lindsay entered Promises Treatment Center in Malibu for six weeks — her rep subsequently released a statement: "On Friday, July 13, 2007, Lindsay Lohan successfully completed her 45 days of residential and extended care treatment at Promises."
In August 2007, the Mean Girls star checked into Cirque Lodge Treatment Center in Utah for another six week program. After she left the facility on October 5, 2010, her mom Dina told People Magazine: "I'm proud of her. She's moving ahead with her life. Things were getting out of control. She took action. She took responsibility. She really needed to heal."
Article continues below advertisement
On August 2 of 2010, Lohan was ordered to enter inpatient treatment at UCLA's Resnick Neuro Psychiatric Hospital in Westwood, Los Angeles, for what was supposed to be a 90-day stay, at the time she told MTV: "It is clear to me that my life has become completely unmanageable because I am addicted to alcohol and drugs" — she left treatment after just 23 days.
In September 2010, Lohan's probation was revoked once again following a failed drug test and she subsequently was ordered to yet again undergo inpatient treatment, this time at the Betty Ford Center, for three months — she left in early January 2011.
Lohan's latest criminal trial is scheduled to begin on March 18 — even if acquitted she could still go to jail for up to 245 days for violating probation in her previous necklace theft case.
However, there is another pretrial hearing on Friday, "and it's possible a plea deal could be reached by then," the source says.