Exclusive
EXCLUSIVE: Lindsay Lohan's Decision To Take Plea Deal Is 'Complicated'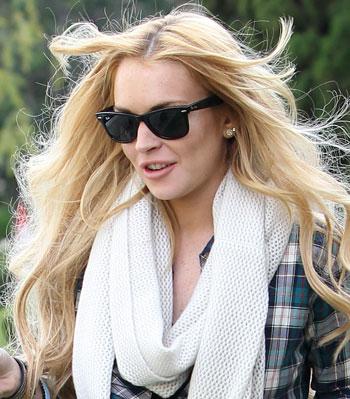 If Lindsay Lohan does agree to do an open plea in Judge Keith Schwartz's courtroom on March 25, he will have new evidence in the case that Lohan's lawyer, Shawn Holley, will be providing for him to consider when sentencing, and RadarOnline.com is exclusively reporting what that evidence will be.
"Judge Schwartz would like more information about Lindsay, how she is doing in her recovery," a source close to the situation tells RadarOnline.com. "Judge Schwartz wants a more complete picture of her than what has been provided in the probation report, and police report.
Article continues below advertisement
"Lindsay's team isn't required to submit the additional information, but, it's a very good sign for her that he is asking for it. Judge Schwartz isn't interested in any issues relating to the surveillance video. If Lindsay doesn't take the plea deal, those issues can be raised by Lindsay's lawyer at the preliminary hearing and trial."
Lindsay will ONLY appear in front of Judge Schwartz on March 25th if she is going to be taking the plea deal. If Lindsay isn't going to take the deal, the matter will be taken off the calendar and she will have her preliminary hearing in front of Judge Sautner on April 22.
A complicating matter that is preventing Lohan from making a decision about whether to take the deal is the fact that Lohan still hasn't been presented with the exact terms of what the deal would consist of.
"Judge Schwartz hasn't given Lindsay a specific number of days he would sentence her to. It would be much easier for her to make the decision if she knew that he was going to sentence her, for example a sentence of 30 days. He has given a range of time that he would sentence her to.