Exclusive
Lindsay Lohan Drinking & On Drugs Before Arrest, Sucker-Punched & Spit On Clubgoer Says Eyewitness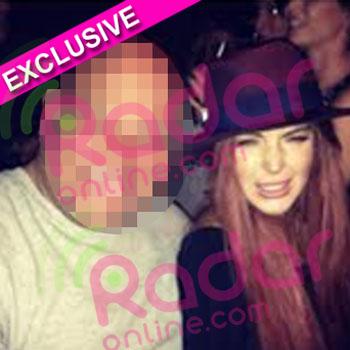 By Amber Goodhand - RadarOnline.com News Editor
Lindsay Lohan was partying hard early Thursday morning before her arrest in a New York City nightclub and an eyewitness exclusively tells RadarOnline.com the Liz & Dick actress not only sucker-punched a female clubgoer, but she spit at her after drinking heavily and doing cocaine.
"Lindsay was completely out of control. She was drinking way too much booze and was doing cocaine," the insider revealed.
Article continues below advertisement
"The whole thing started when the girl in the club asked to take a picture with Lindsay. Lindsay said no and was really rude about it, so the girl just continued dancing with her friends."
But the source says Lindsay wouldn't let it go and was so annoyed with the victim, Tiffany Eve Mitchell, that she purposely antagonized her and shoved Tiffany on the way to the bathroom.
"Lindsay was just looking for trouble. She totally sucker-punched that girl in the face out of nowhere! Nobody saw it coming," the eyewitness told RadarOnline.com.
"Lindsay went wild. She was kicking and screaming, cursing at the girl and then spit at her. The girl looked like she wanted to fight back at Lindsay, but was too startled by all the commotion to react."
According to the source, who has hung out with Lindsay numerous times, the 26-year-old gets very feisty when she's drunk.
"Lindsay is a very angry girl inside," the source said.
"That fight was completely unnecessary but Lindsay just gets very belligerent when she drinks and parties."
Article continues below advertisement