Lindsay Lohan Formally Charged With 3 Misdemeanors For Lying To Cops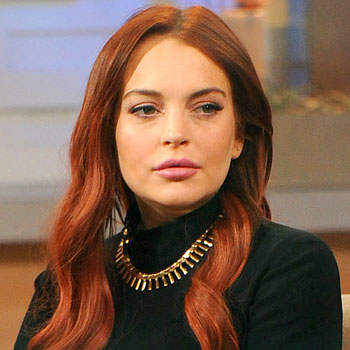 Article continues below advertisement
Lindsay, 26, was charged with providing false information to authorities, reckless driving and obstructing or resisting a police officer in the performance of his duty.
The charges are a direct violation of her 2011 probation in connection with her conviction for stealing jewelry from a Venice boutique.
As RadarOnline.com previously reported, Lindsay was arrested around 4 a.m. on Thursday morning in Manhattan after allegedly punching clubgoer Tiffany Eve Mitchell in the face at Avenue nightclub.
An eyewitness exclusively told RadarOnline.com, "Lindsay was completely out of control. She was drinking way too much booze and was doing cocaine.
"Lindsay went wild. She was kicking and screaming, cursing at the girl and then spit at her. The girl looked like she wanted to fight back at Lindsay, but was too startled by all the commotion to react."
RELATED STORIES:
Lindsay Lohan Hopes To Avoid Jail By Going To Rehab For SIX MONTHS!